The perception of pregnant women dealing with HIV infection - an exploratory study
Abstract
The objective of the present investigation was to learn about the feelings experienced by HIV-infected pregnant women. This was a qualitative study carried out at a Maternity in Fortaleza, Brazil, from April to May 2005. Nine pregnant women who were aware of being infected with HIV were interviewed using guided questions. Data analysis was performed by reading and ordering the data, culminating in speech categorization. The data indicated that, when the pregnant women received a diagnosis of HIV infection they experienced episodes of sadness, anger and depression, but, with the passing of time, they looked for different strategies in order to cope with the disease. Pregnancy, even when unplanned, became something indispensable in their lives and represented not only encouragement and hope not to develop more advanced stages of the disease, but also a reason to overcome the social problems due to the infection.
Keywords
Nursing, health promotion
DOI:
https://doi.org/10.5935/1676-4285.200661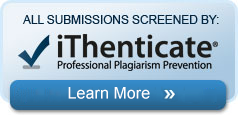 The articles published in Online Brazilian Journal of Nursing are indexed, classified, linked, or summarized by:
Affiliated to:
Sources of Support:
 Visit us:
The OBJN is linked also to the main Universities Libraries around the world.
Online Brazilian Journal of Nursing. ISSN: 1676-4285

This work is licensed under a Creative Commons:Noncommercial-No Derivative Works License.