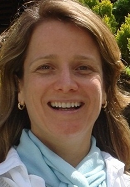 Platelet-rich plasma in the treatment of venous ulcers: case series
Abstract
Objective: To assess the viability of the treatment of venous ulcers with platelet-rich plasma (PRP). Method: A descriptive case series study conducted as a pilot study for a clinical trial. With a sample of three patients, allocated after randomization, two for intervention and one for control. The direct cost was collected by means of direct observation. Results: In patients who received the intervention (PRP), two venous ulcers were followed-up, one presented complete healing, with a cost of US$ 550.35, and the other exhibited a rate of area reduction of 33.33%, with a cost of US$ 1,070.32. In the control patient, there was an 83.33% reduction in the venous ulcer area, with a cost of US$ 361,53. Discussion: The pilot test made it possible to adequate the protocols and to determine the supplies required for the completion of the study. Conclusion: The assessment of the clinical protocols is pivotal for the development of controlled clinical trials.
Keywords
Platelet-Rich Plasma; Varicose Ulcer; Nursing; Technology Assessment, Biomedical; Costs and Cost Analysis; Cost-Effectiveness Evaluation;
References
Wound, Ostomy and Continence Nurses Society (WOCN). Guideline for management of wounds in patients with lower-extremity arterial disease. Mount Laurel (NJ): Wound, Ostomy and Continence Nurses Society (WOCN); 2014. 204 p. (WOCN clinical practice guideline series; no. 1).
Ratliff CR, Yates S, McNichol L; Gray M. Compression for Primary Prevention, Treatment, and Prevention of Recurrence of Venous Leg Ulcers: An Evidence-and Consensus-Based Algorithm for Care Across the Continuum. Journal of Wound, Ostomy & Continence Nursing. 2016 July/Aug; 43(4): 347–364. doi: 10.1097/WON.0000000000000242
Olszewer E.; Arroyo E.; Nakamura F. PRP-Plasma rico em plaquetas. 1a. ed. São Paulo, SP: Editora Fapes Books, 2015.
Vendramin FFS et. al. Plasma rico em plaquetas e fatores de crescimento: técnica de obtenção e utilização em cirurgia plástica. Rev. Col. Bras. Cir. 2006; 33 (1): 24-8.
Pinto JMM, Pizani NS. Aplicabilidade em dermatologia do plasma rico em plaquetas. Surg. Cosmet. Dermatol., 2015; 7 (1): 61-4.
Pinto JMN, PIZANI NS, KANG HC, SILVA LAK. Application of platelet-rich plasma in the treatment of chronic skin ulcer - Case report. An. Bras. Dermatol. [Internet]. 2014 [Cited 2017 Jun 5];89(4):638-640. ISSN 0365-0596. Available from: http://www.scielo.br/pdf/abd/v89n4/0365-0596-abd-89-04-0638.pdf
Porzsolt F. Clinical Economics and Nursing. Rev Lat Am Enfermagem [Internet]. 2015 [Cited 2017 Jun 5];23(6):989–90. Available from: http://www.scielo.br/scielo.php?script=sci_arttext&pid=S0104-11692015000600989&lng=en&nrm=iso&tlng=en
Mata VE, Schutz V, Peregrino AAF. Dificultades y oportunidades para la enfermería: una revisión narrativa sobre evaluación económica en salud. Enfermería Glob [Internet]. 2013 [Cited 2017 Jun 5]; 12(29):392–403. Available from: http://scielo.isciii.es/scielo.php?script=sci_arttext&pid=S1695-61412013000100021&lng=es&nrm=iso&tlng=es
Bogdan VG, Tolstov DA. Prospective randomized clinical trials of efficiency of autologous platelet-derived concentrates to stimulate regeneration of trophic ulcers of venous etiology. Novosti Khirurgii. 2014 maio;22(3):344–350.
Senet P et al. Randomized trial and local biological effect of autologous platelets used as adjuvant therapy for chronic venous leg ulcers. Journal of Vascular Surgery. 2003; 38(6):1342–1348.
Stacey MC et al. Randomised double-blind placebo controlled trial of topical autologous platelet lysate in venous ulcer healing. European Journal of Vascular and Endovascular Surgery: The Official Journal of the European Society for Vascular Surgery. 2000; 20(3):296–301.
Campos RC, Diez NP, Barandiaran FA. Platelet­rich plasma in skin ulcer treatment. Wounds. 2013 Sep;25(9):256­62.
Oliveira MAP, Velarde GC, Sá RAM. Entendendo a pesquisa clínica V: relatos e séries de casos. FEMINA [Internet] Setembro/Outubro 2015 [Cited 2017 Jun 5];43(5). Available from: http://files.bvs.br/upload/S/0100-7254/2015/v43n5/a5320.pdf
Bailer C, Tomitch LMB, D'Ely RCS. Planejamento como processo dinâmico: a importância do estudo piloto para uma pesquisa experimental em linguística aplicada. Revista Intercâmbio [Internet]. 2011 [Cited 2017 Jun 5]; 24:129-146. ISSN 2237-759x. Available from: https://revistas.pucsp.br/index.php/intercambio/article/download/10118/7606
Castilho V, L AFC, Fugulin FMT, Peres HHC, Gaidzinski RR. Total staff costs to implement a decision support system in nursng. Rev. Latino-Am. Enfermagem [Internet]. 2014 Feb [cited 2017 June 06];22(1):158-164. Available from: http://www.scielo.br/scielo.php?script=sci_arttext&pid=S0104-11692014000100158&lng=en. doi: http://dx.doi.org/10.1590/0104-1169.3074.2383.
Abreu AM, Oliveira BGRB. A study of the Unna Boot compared with the elastic bandage in venous ulcers: a randomized clinical trial. Revista Latino-Americana de Enfermagem. 2015;23:571–577.
Evangelista DG, Magalhães ERM, Moretão DIC, Stival MM, Lima LR. Impacto das feridas crônicas na qualidade de vida de usuários da estratégia de saúde da famìlia. R. Enferm. Cent. O. Min. [Internet]. 2012 mai/ago [Cited 2017 Jun 5]; 2(2):254-263. Available from: http://www.seer.ufsj.edu.br/index.php/recom/article/view/15/308
Santos V, Marques J, Santos A, Cunha B, Manique M. Exudate Control in Chronic Wounds: Evidence Based Approach. Journal of Aging & Inovation. [Internet]. 2012 [Cited 2017 Jun 5];1(2):61-67. Available from: http://journalofagingandinnovation.org/wp-content/uploads/7-Controlo-do-exsudado.pdf.
Harris CL, Bates-Jensen B, Parslow N, Raizman R, Singh M, Ketchen R. The Bates-Jensen Wound Assessment Toll (BWAT)© Pictorial Guide validation project. J Wound Ostomy Continence Nurs. 2010;37(3):253-9.
Oliveira AP, Oliveira BGRB. Cost of the treatment for venous ulcers in an outpatient clinic and in the household: a descriptive study. Online braz j nurs [Internet]. 2015 October [Cited 2017 Jun 5]; 14 (3): 221-8. Available from: http://www.objnursing.uff.br/index.php/nursing/article/view/4842. doi: http://dx.doi.org/10.17665/1676-4285.20154842
DOI:
https://doi.org/10.17665/1676-4285.20186005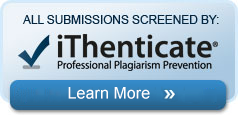 The articles published in Online Brazilian Journal of Nursing are indexed, classified, linked, or summarized by:
Affiliated to:
Sources of Support:
 Visit us:
The OBJN is linked also to the main Universities Libraries around the world.
Online Brazilian Journal of Nursing. ISSN: 1676-4285

This work is licensed under a Creative Commons:Noncommercial-No Derivative Works License.