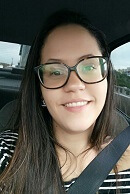 Stress and feeding behavior during nursing graduation: a cross-sectional study
Abstract
Aim: to analyze the levels of stress and their association with the eating behavior of undergraduate nursing students from a public university. Method: this is a cross-sectional and observational study using a quantitative approach. The study will be developed in the Nursing Department of the Federal University of Rio Grande do Norte. An identification form for sociodemographic recognition will be applied along with the Scale for Stress Assessment in Nursing Students and the Dutch Food Behavior Questionnaire. Expected results: to identify the association between stress and eating behavior among undergraduate students in nursing. Implications for nursing: The study will be significant for the training of new nursing professionals, through analysis of dietary conditions and the influence of stress on professional training, supporting the future elaboration of strategies to minimize the effects of stress and, consequently, the eating dysfunctions of nursing students.
Keywords
Nursing;Stress, Psychological;Students;Feeding Behavior
References
Meira MDD, Kurcgantii P. Educação em enfermagem: avaliação da formação por egressos, empregadores e docentes. Rev Bras Enferm. [Internet]. 2016 [Cited 2017 Mai 23]; 69(1):16-22. Available from: http://www.scielo.br/scielo.php?script=sci_arttext&pid=S0034-71672016000100016&lng=pt&nrm=iso
Rovida TAS et al. Estresse e o estilo de vida dos acadêmicos ingressantes em um curso de graduação em Odontologia. Rev. ABENO. [Internet]. 2015 [Cited 2017 Abr 2]; 15(3). Available from:
Preto VA, Palomo VP, Araújo LG, Flauzino MM, Teixeira CC, Silva RP, Cardoso L. Journal of Nursing UFPE. Perception of stress in nursing academics. [Internet]. 2018 [Cited 2018 Agos 22]; 12(3): 708-715. Available from: https://periodicos.ufpe.br/revistas/revistaenfermagem/article/view/231389
DOI:
https://doi.org/10.17665/1676-4285.20175991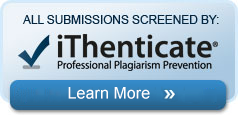 The articles published in Online Brazilian Journal of Nursing are indexed, classified, linked, or summarized by:
Affiliated to:
Sources of Support:
 Visit us:
The OBJN is linked also to the main Universities Libraries around the world.
Online Brazilian Journal of Nursing. ISSN: 1676-4285

This work is licensed under a Creative Commons:Noncommercial-No Derivative Works License.