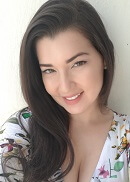 The profile of bipolar disorder types I and II: an epidemiological study
Abstract
Problem: Bipolar disorder affects about 60 million people worldwide, making it an important health problem. Aim: to determine the prevalence of bipolar disorder I and II and to correlate it with sociodemographic factors, mental disorders, suicide risk, and quality of life. Method: This is an observational, descriptive, cross-sectional and epidemiological study to be carried out in the Benedito Bentes neighborhood, Maceió, Alagoas, Brazil. The probabilistic sample, randomized by clusters, was composed of 894 people. Primary data were obtained through face-to-face interviews. A descriptive analysis was performed and Pearson's Chi-square association and Student's T tests were applied. The research was approved by the Research Ethics Committee of the Federal University of Alagoas (Opinion number 608.613). Expected results: the knowledge of the prevalence of bipolar disorder I and II, its comorbidities and influence on quality of life in the sample investigated.
Keywords
Bipolar Disorder;Epidemiology;Mental Disorders;Nursing
References
Taylor M, Bressan RA, Pan PM, Brietzke E. Early intervention for bipolar disorder: current imperatives, future directions. Rev. Bras. Psiquiatr. (online) [Internet]. 2011 [Cited 2016 Sep 30] 33(2):. Available from: http://dx.doi.org/10.1590/S1516-44462011000600006.
WHO. World Health Organization. Mental disorders. [Internet]. 2016 [Cited 2016 Sep 29]. Available from: http://www.who.int/mediacentre/factsheets/fs396/en/.
APA. American Psychiatric Association. Diagnostic and Statistical Manual of Mental Disorder DSM – 5. 5th ed. Arlington; 2013.
DOI:
https://doi.org/10.17665/1676-4285.20175875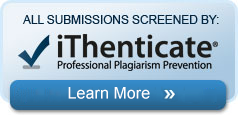 The articles published in Online Brazilian Journal of Nursing are indexed, classified, linked, or summarized by:
Affiliated to:
Sources of Support:
 Visit us:
The OBJN is linked also to the main Universities Libraries around the world.
Online Brazilian Journal of Nursing. ISSN: 1676-4285

This work is licensed under a Creative Commons:Noncommercial-No Derivative Works License.