Learning prospects in the consultation for renal patients and caregivers: a phenomenological study
Abstract
Aim: Understanding the repercussions of the educational actions of the nursing consultation on the life of chronic kidney patients and their caregivers. Methods: Qualitative research, using the Social Phenomenology reference. Open-ended interviews with 12 patients and their 12 caregivers were conducted in a public hospital outpatient clinic in Rio de Janeiro, Brazil, in 2016. Results: The analysis of the participants' testimonies allowed the elaboration of two concrete categories of the experience lived concerning the reasons "why": Sum of learning lived by the sick and those who care also learn. Conclusion: The importance of the perspectives of chronic kidney patients and their caregivers for the design of educational actions stands out in the face-to-face interaction, in the shared approach and the approximation of the nurse
Keywords
Office Nursing;Renal Insufficiency, Chronic;Health Education;Qualitative Research
References
Ministério da Saúde (BR). Secretaria de Atenção à Saúde. Departamento de Atenção Especializada e Temática. Diretrizes Clínicas para o Cuidado ao paciente com Doença Renal Crônica – DRC no Sistema Único de Saúde. Brasília: Ministério da Saúde; 2014.
Ji E, Kim YS. Prevalence of chronic kidney disease defined by using CKD-EPI equation and albumin-to-creatinine ratio in the Korean adult population. Korean J Intern Med. 2016; 30 (2).
Silva RAR, Souza VL, Oliveira GJN, Silva BCO, Rocha CCT, Holanda JRR. Coping strategies used by chronic renal failure patients on hemodialysis. Esc Anna Nery. 2016; 20 (1): 147-154.
Roso CC, Beuter M, Jacobi CS, Silva CT, Perrando MS, Bruinsma JL. Progression of chronic kidney insufficiency: perception of people in predialysis. Rev Enferm UFSM. 2013; 3: 581-588.
Mascarenhas NB, et al. Systematization of Nursing Assistance to patients with Diabetes Mellitus and Chronic Renal Insufficiency. Rev Bras Enferm. 2011; 64(1): 203-8.
Cirera Segura, F. et al. Blood pressure monitoring in advanced chronic renal disease nursing controls. Enferm Nefrol. 2014; 17 (1).
Sampaio CF, Guedes MVC. Nursing process as a strategy in the development of competence for self-care. Acta paul. enferm. 2012; 25 (2): 96-103.
Walker RC, Marshall MR, Polaschek NR. A prospective clinical trial of specialist renal nursing in the primary care setting to prevent progression of chronic kidney: a quality improvement report. BMC Fam Pract. 2014; 20 (15).
Roso CC, Beuter M, Kruse MHL, Perlini NMOG, Jacobi C, Cordeiro FR. O cuidado de si de pessoas em tratamento conservador da insuficiência renal crônica. Texto & Contexto Enfermagem. 2013; 22:739-745.
Green JA, Cavanaugh KL. Understanding the influence of educational attainment on kidney health and opportunities for improved care. Advances in Chronic Kidney Disease. 2015; 22 (1): 24-30.
Schutz A. Sobre fenomenologia e relações sociais. Rio de Janeiro: Vozes, 2012.
Zapponi ALB, Tocantins FR, Vargens OMC. The nurse in the early detection of breast cancer in primary health care. Rev enferm UERJ. 2015; 23 (1): 33-8.
Jesus MCP, Capalbo C, Merighi MAB, Oliveira DM, Tocantins FR, Rodrigues BMD, Ciuffo LL. The social phenomenology of Alfred Schütz and its contribution for nursing. Rev esc enferm USP. 2013;47(3):736-41.
Torchi TS, Araújo STC, Moreira AGM, Koeppe GBO, Santos BTU. Clinical conditions and health care demand behavior of chronic renal patients. Acta paul. enferm. 2014; 27 (6): 585-590.
Almeida FA et al. Family clustering of secondary chronic kidney disease with hypertension or diabetes mellitus - a case-control study. Ciência & Saúde Coletiva. 2015; 20(2):471-478.
Marquito AB, Fernandes NMS, Colugnati FAB, Paula RB. Identifying potential drug interactions in chronic kidney disease patients. J Bras Nefrol. 2014; 36(1):26-34.
Roso CC, Beuter M, Jacobi CS et al. Taking care of yourself: limits and possibilities in the conservative treatment of chronic renal failure. Rev enferm UFPE on line. 2015;9(2):617-23.
Magalhães FG, Goulart RMM. Chronic kidney disease and its treatment in the elderly: an integrative review. Rev. Bras. GeRiatR. GeRontol. 2015; 18(3):679-692.
Andrade SV, Sesso R, Diniz DHMP. Hopelessness, suicide ideation, and depression in chronic kidney disease patients on hemodialysis or transplant recipients. J Bras Nefrol. 2015;37(1):55-63.
Parvez S, Abdel-Kader K, Pankratz VS, Song M, Unruh M. Provider Knowledge, Attitudes, and Practices Surrounding Conservative Management for Patients with Advanced CKD. Clin J Am Soc Nephrol. 2016; 11 (5): 812-20.
DOI:
https://doi.org/10.17665/1676-4285.20185865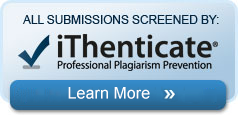 The articles published in Online Brazilian Journal of Nursing are indexed, classified, linked, or summarized by:
Affiliated to:
Sources of Support:
 Visit us:
The OBJN is linked also to the main Universities Libraries around the world.
Online Brazilian Journal of Nursing. ISSN: 1676-4285

This work is licensed under a Creative Commons:Noncommercial-No Derivative Works License.