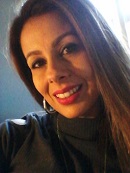 Incorporation of the Pressure Injury Protocol in Care Management: Grounded Theory
Abstract
Aim: Understand the significance of the incorporation of the pressure injury protocol in the care management performed by nurses. Method: Qualitative research using a methodological framework based on the Grounded Theory. Data were collected through a semi-structured interview, with 22 nurses from a university hospital, from July to September 2014. Results: The central phenomenon "Making the Pressure Injury Protocol meaningful as a Nursing Qualification Tool for Managerial Care", composed of the category "Qualifying the professionals for the management of care" and its four subcategories, which are: "Perceiving the professional qualification from the protocol", "Considering the protocol a teaching tool", "Perceiving the protocol as an instrument of education in service", and "Evidencing the importance of protocols in patient safety". Conclusion: The study showed that the protocol is a tool of care, as well as an instrument of education in service, which makes management of care safer and also promotes professional qualification.
Keywords
Nursing;Quality of Health Care;Pressure Ulcer;Grounded Theory
References
Santos I, Erdmann AL, Santos JLG Klock P, Martins VV, Brandão ES. The education of healthcare management: a view from the graduates – theory based on data. Online braz j nurs (Online). [Internet]. 2012 [Cited 2015 out 25];11(3):621-37. Available from: http://www.objnursing.uff.br/index.php/nursing/article/view/3924.
Lorenzetti J, Oro J, Matos E, Gelbcke FL. Work organization in hospital nursing: literature review approach. Texto & contexto enferm. [Internet]. 2014 [Cited 2016 maio 05];23(4):1104-12. Available from: http://www.scielo.br/pdf/tce/v23n4/0104-0707-tce-23-04-01104.pdf
Soares RSA, Lima SBS, Kessler M, Eberhardt TD, Rorato ARS, Dias CC. Coding and analyzing data from the perspective of the theory based on data: case report . J Nurs UFPE on line. [Internet]. 2015 [Cited 2016 maio 1];9(8):8919-22. Available from:http://www.revista.ufpe.br/revistaenfermagem/index.php/revista/article/view/7894
Santos JLG, Pestana AL, Guerrero P, Meirelles BSH, Erdmann ALl. Práticas de enfermeiros na gerência do cuidado em enfermagem e saúde: revisão integrativa. Rev bras enferm. [Internet]. 2013 [cited 2016 abr 10]; 66(2):257-63. Available from: http://www.scielo.br/pdf/reben/v66n2/16.pdf.
Christovam BP, Porto IS, Oliveira DC. Nursing care management in hospital settings:
the building of a construct. Rev Esc Enferm USP. [Internet]. 2012[cited 2016 abr 07]; 46(3):734-41. Available from: http://www.scielo.br/pdf/reeusp/v46n3/en_28.pdf.
Paes GO, Mello ECP, Leite JL, Mesquita MGR, Oliveira FT, Carvalho SM. Care protocol for clients with respiratory disorder: tool for decision making in nursing. Esc Anna Nery Rev Enferm. 2014;18(2):303-10.
Silva AJ, Pereira SM, Rodrigues A, Rocha AP, Varela J, Gomes LM et al. Economic cost of treating pressure ulcers: a theoretical approach. Rev Esc Enferm USP [Internet]. 2013[cited 03 jul 2015];47(4):967-72. Available from: http://www.scielo.br/pdf/reeusp/v47n4/en_0080-6234-reeusp-47-4-0971.pdf.
National Pressure Ulcer Advisory Panel, European Pressure Ulcer Advisory Panel and Pan Pacific Pressure Injury Alliance. Prevention and treatment of pressure ulcers: quick reference guide. Emily Haesler (Ed.). Cambridge Media: Perth; 2014.
Soares RSA, Lima SBS, Eberhardt TD, Kessler M, Fonseca GGP, Saul AMR et al. Protocolos de prevenção e tratamento de úlceras por pressão: análise da produção brasileira. Saúde (Santa Maria). 2016;42:63-72.
Strauss A, Corbin J. Pesquisa qualitativa: técnicas e procedimentos para o desenvolvimento de teoria fundamentada. 2ª ed. Porto Alegre: Artmed; 2008.
Morin EA. Cabeça bem-feita: repensar a reforma, reformar o pensamento. 15ª ed. Rio de Janeiro: Bertrand Brasil; 2008.
Soares RSA. Significando o protocolo de úlcera por pressão como instrumento de qualificação para o cuidado gerencial do enfermeiro. [dissertação]. Santa Maria (RS): Universidade Federal de Santa Maria; 2015.
Nightingale F. Notas sobre Enfermagem: um guia para cuidadores na actualidade. Suiça: Lusociência; 2009.
Bonato VL. Gestão de qualidade em saúde: melhorando assistência ao cliente. Mundo saúde. São Paulo. 2011;35(5):319-31.
Donabedian A. Twenty years of research on quality of medical care: 1965- 1984. Eval Health Prof. 1985;8:243-65.
Quadrado ERS, Tronchin DMR. Evaluation of the identification protocol for newborns in a private hospital. Rev latinoam enferm (Online) [internet]. 2012 [cited 2016 maio 10];20(4):659-67. Available from: http://www.scielo.br/pdf/rlae/v20n4/05.pdf.
Adão RS, Santos MR. Atuação do enfermeiro no atendimento pré-hospitalar móvel. REME rev min enferm. 2012;16(4):601-08.
Orvik A, Vagen SR, Axelsson SB, Axelsson R. Quality, efficiency and integrity: value squeezes in management of hospital wards. J nurs manag. 2015;23:65–74.
REBRAENSP, Rede Brasileira de Enfermagem e Segurança do Paciente, Estratégias para a segurança do paciente: manual para profissionais da saúde / Rede Brasileira de Enfermagem e Segurança do Paciente. – Porto Alegre : EDIPUCRS; 2013.
Sade PMC, Peres AM. Desenvolvimento de competências gerenciais do enfermeiro: diretriz para serviços de educação permanente. Rev Esc Enferm USP. [internet] 2015 [cited 2016 maio 20];49(6):991-8. Available from: www.scielo.br/pdf/reeusp/v49n6/pt_0080-6234-reeusp-49-06-0991.pdf
DOI:
https://doi.org/10.17665/1676-4285.20175643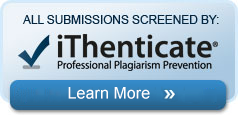 The articles published in Online Brazilian Journal of Nursing are indexed, classified, linked, or summarized by:
Affiliated to:
Sources of Support:
 Visit us:
The OBJN is linked also to the main Universities Libraries around the world.
Online Brazilian Journal of Nursing. ISSN: 1676-4285

This work is licensed under a Creative Commons:Noncommercial-No Derivative Works License.