Stillbirths preventable by interventions of the Unified Health System: a cross-sectional study
Abstract
Aim: To describe the epidemiological characteristics and health care characteristics  of  stillbirths   and  classify  them  according  to  the  Brazilian  List  of Preventable  Causes  per  interventions  of  the  Unified  Health  System.  Method:  A  cross-sectional  study  carried  out  in  Recife  (PE)  in  2014,  whose  sources  of  data  will  be  the research  records  of  Infant  and  Fetal  Death  Surveillance  and  the Mortality  Information System. The basic causes will be analyzed and classified according to the Brazilian List of A voidable C auses. Pearson's chi -square  test  will  be  used  to  evaluate  the  association between avoidable stillbirths according to weight range. Expected results: It is intended to detect the circumstances and avoidable factors for fetal mortality, besides delivering data for the discussion and planning issues related to the qualification of care processes in health.
Keywords
Fetal Death; Health Unic System; Surveillance of Child and Fetal Death; Brazilian List of Preventable Causes
References
Vieira MSM, Vieira FM, Fröde TS, d'Orsi E. Fetal Deaths in Brazil: Historical Series Descriptive Analysis 1996-2012. Matern Child Health J [Published online].2016 Mar [cited 2016 May 14]:1-17. Avaliable from: http://www.ncbi.nlm.nih.gov/pubmed/27007985.
Brasil. Ministério da Saúde. Secretaria de Vigilância em Saúde. Secretaria de Atenção à Saúde. Manual de vigilância do óbito infantil e fetal e do Comitê de Prevenção do Óbito Infantil e Fetal. 2. ed. Brasília: Ministério da Saúde; 2009 [cited 2016 Apr 10]. Avaliable from: http://bvsms.saude.gov.br/bvs/publicacoes/manual_obito_infantil_fetal_2ed.pdf.
Malta DC, Sardinha LMV, Moura L, Lansky S, Leal MC, Szwarcwald CL, et al. Atualização da lista de causas de mortes evitáveis por intervenções do Sistema Único de Saúde do Brasil. Epidemiol Serv Saúde. 2010;19(2):173-6.
DOI:
https://doi.org/10.17665/1676-4285.20165592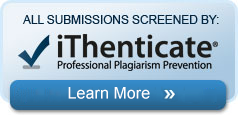 The articles published in Online Brazilian Journal of Nursing are indexed, classified, linked, or summarized by:
Affiliated to:
Sources of Support:
The OBJN is linked also to the main Universities Libraries around the world.
Online Brazilian Journal of Nursing. ISSN: 1676-4285

This work is licensed under a Creative Commons:Noncommercial-No Derivative Works License.