Bath-effectiveness in infarcted patients: clinical trial with regard to oxygen consumption and myocardial contractility
Abstract
Aim: To compare the hemodynamic effects and myocardial oxygen consumption (MVO 2) during bathing in bed without hydrothermal handling and positioning in the case of patients with acute myocardial infarction (AMI) and not infarcted by thoracic electrical bioimpedance. Method: Clinical, parallel, randomized and controlled trial. The dimensioning of a discrete and finite sample was carried out and the resulting sample is composed of 30 infarcted patients classified as Killip class I or II, admitted to a private hospital, and assisted up to 72 hours after the cardiac event; 30 hospitalized controls with no cardiac cause, matched by age and sex, with pulse pressure <50 mm/Hg. Data processing: SPSS; descriptive and inferential statistical analysis: measures of central tendency, Shapiro-Wilk normality test; ANOVA and Kruskal-Wallis. Significance level of 5%. Conclusion: The results will make a difference for nursing research in order to test the scientific outcomes of the use of a bed bath, and the safety and quality of care provided to infarction patients.
Keywords
Banho no leito; Infarto agudo do Miocárdio; Enfermagem Baseada em Evidência; Bioimpedância elétrica transtorácica; Monitorização Hemodinâmica; Monitorização não invasiva.
References
Paiva L, Providência R, Barra S, Dinis P, Faustino AC, Gonçalves L. Universal definition of myocardial infarction: clinical insights. Karger AG - Cardiology 2015;131(1):13-21.
Lima DVM, Lacerda RA. Hemodynamic oxygenation effects during the bathing of hospitalized adult patients critically ill: systematic review. Acta paul. Enferm. vol. 23, no. 2 São Paulo Mar./Apr. 2010.
Siedlecka J, Siedlecki P, Bortkiewicz A. Impedance cardiography – old method, new opportunities. Part I. Int J Occup Med Environ Health. 2015;28(1):27-33.
DOI:
https://doi.org/10.17665/1676-4285.20155285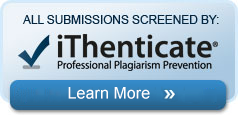 The articles published in Online Brazilian Journal of Nursing are indexed, classified, linked, or summarized by:
Affiliated to:
Sources of Support:
 Visit us:
The OBJN is linked also to the main Universities Libraries around the world.
Online Brazilian Journal of Nursing. ISSN: 1676-4285

This work is licensed under a Creative Commons:Noncommercial-No Derivative Works License.