Oxy-hemodynamic effects during positioning of patients with myocardial acute infarction: a clinical trial
Abstract
Aim: To analyze the effects of oxygen consumption and myocardial contractility during positioning in bed for patients with acute myocardial infarction (AMI) compared to non-cardiac hospitalized individuals. Method: clinical trial, controlled, randomized, parallel, blind. Randomization: position order in different decubiti; sizing: finite populations based on the prevalence of AMI, totaling 30 heart attack patients; Controls: hospitalized individuals matched for age and sex with blood pressure of less than 50 mm/Hg. Inclusion criteria for heart patients: Killip class I and II, up to 72 hours after the event. Data processing: SPSS®; statistical analysis: mean, mode, median; variance, standard deviation and coefficient of variation, Pearson coefficient, hypothesis testing, confidence intervals and ANOVA. 5% significance level. Preliminary results: significant difference (p=0.04) was found after comparing the cardiac index between decubitus positions. The left lateral position presented the smallest score.
Keywords
Posicionamento; Hemodinâmica; Infarto agudo do miocárdio
References
Delgado MF, Frazão CMFQ, Fernandes MICD, Medeiros ABA, Lúcio KDB, Lira ALBC. Fatores associados às doenças cardiovasculares em crianças e adolescentes: estudo transversal. Online braz j nurs [Internet]. 2015 June [Cited 2015 Aug 6]; 14 (2): 168-77. Available from: http://www.objnursing.uff.br/index.php/nursing/article/view/5126. doi:http://dx.doi.org/10.17665/1676-4285.20155126
Villela PB, Oliveira GMM, Klein CH, Silva NAS. Síndrome Coronariana Aguda na Prática Clínica em Hospital Universitário do Rio de Janeiro. Rev Bras Cardiol. 2012;25(3):167-176.
Vollman KM. Hemodynamic instability: is it really a barrier to turning critically ill patients? Crit Care Nurse. 2012 Feb;32(1):70-5. doi:10.4037/ccn2012765. PubMed PMID: 22298720.
DOI:
https://doi.org/10.17665/1676-4285.20155283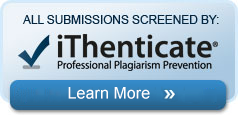 The articles published in Online Brazilian Journal of Nursing are indexed, classified, linked, or summarized by:
Affiliated to:
Sources of Support:
 Visit us:
The OBJN is linked also to the main Universities Libraries around the world.
Online Brazilian Journal of Nursing. ISSN: 1676-4285

This work is licensed under a Creative Commons:Noncommercial-No Derivative Works License.