Respiratory muscle fatigue and functional capacity in heart failure: a randomized study
Abstract
Aim: To compare the effect of inspiratory muscle and expiratory muscle fatigue on the functional capacity in outpatients with systolic heart failure. Method: a randomized, crossover study, controlled, double-blind, focusing on outpatients, from June 2014 to December 2015. Individuals will be allocated to a group that will perform 80% inspiratory and expiratory muscle effort (IME and EME) in terms of maximum airway pressure to induce fatigue, or 0% for the placebo (three sets of 10 repetitions). The order in terms of effort and load will be randomized. Before and after the respiratory muscle effort, capillary lactate testing and a six-minute walk test will be performed. Expected results: Specific training for respiratory muscles can improve the functional capacity and the prognosis of these patients with systolic heart failure.
Keywords
Treinamento Muscular Respiratório; Fadiga; Concentração do Lactato; Dispneia; Características Clínicas; Características Sociodemográficas.
References
Dominika Z, Jerzy B, Andrzej R, Mohamed AE. Prognostic Value of the Six-Minute Walk Test in Heart Failure Patients Undergoing Cardiac Surgery: A Literature Review. Rehabilitation Research and Practice (Online) [Internet]. 2013; 5:1-5. Available from: http://www.hindawi.com/journals/rerp/2013/965494. DOI:
http://dx.doi.org/10.1155/2013/965494.
Plentz RDM, Sbruzzi G, Ribeiro RA, Ferreira JB, Dal LP, Méa RD, et al. Inspiratory muscle training in patients with heart failure: meta-analysis of randomized trials. Arq. Bras. Cardiol. [online] [Internet]. 2012, vol.99, n.2, pp. 762-771. ISSN 0066-782X. Available from: http://www.scielo.br/pdf/abc/v99n2/en_v99n2a11.pdf. DOI: http://dx.doi.org/10.1590/S0066-782X2012001100011.
Guerra TRB, Venâncio ICLD, Vieira SC, Flores PVP, Cavalcanti ACD, Mesquita ET. Serotonin biomarkers and brain-derived neurotrophic factors in heart failure: a prospective cohort [internet] 2014 Oct [cited year month day]; 13 (suppl I): 395-8. Available from: http://www.objnursing.uff.br/index.php/nursing/article/view/4975.
DOI: http://dx.doi.org/10.5935/1676-4285.20144975.
DOI:
https://doi.org/10.17665/1676-4285.20155260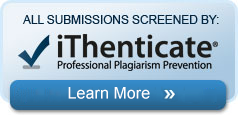 The articles published in Online Brazilian Journal of Nursing are indexed, classified, linked, or summarized by:
Affiliated to:
Sources of Support:
 Visit us:
The OBJN is linked also to the main Universities Libraries around the world.
Online Brazilian Journal of Nursing. ISSN: 1676-4285

This work is licensed under a Creative Commons:Noncommercial-No Derivative Works License.