A prática profissional das enfermeiras obstétricas na casa de parto e hospital: um estudo descritivo
Abstract
Objetivos:  descrever  as  similaridades  e  as  diferenças  da  prática profissional  da  enfermeira  obstétrica na  casa  de  parto  e  no  hospital e  identificar  se  as especificidades  desta  prática  influenciam  na  percepção  de  sua  identidade profissional. Método:  pesquisa  descritiva  e  qualitativa,  realizada  em  uma  casa de  parto  e  uma maternidade  do  município  do  Rio  de  Janeiro  e  com  enfermeiras  obstétricas.  As entrevistas foram analisadas pela técnica da análise de conteúdo temática. Resultados: foram estabelecidas duas categorias: Similaridades e diferenças da prática profissional e Percepções  da  identidade  profissional:  atos  de  pertencimento  e  atos de  atribuição. Discussão:  a  socialização  profissional  foi  determinada  pelas   vivências  no  âmbito circunscrito da Enfermagem. As percepções da identidade profissional não se modificam em  virtude  do  local  de  atuação  ser  o  hospital  ou  a  casa  de  parto.  Conclusão:  as características  diferenciadas  entre  estas  intuições  não  influenciam  na percepção  da identidade profissional das enfermeiras obstétricas.
Keywords
Ciências da Vida; Enfermagem; Enfermagem Obstétrica
References
AmorimT, Gualda DMR. Coadjuvantes das mudanças no contexto do ensino e da prática da enfermagem obstétrica. Rev Rene 2011 out/dez; 12(4):833-40
Winck DR, Bruggemann OM, Monticelli M. A responsabilidade profissional na assistência ao parto: discursos de enfermeiras obstétricas. Esc. Anna Nery. 2012; 16 (2): 363-70
Costa AANM, Schirmer J. A atuação dos enfermeiros egressos do curso de especialização em obstetrícia no nordeste do Brasil: da proposta à operacionalização. Esc. Anna Nery. 2012; 16(2): 332-39
Dubar C. A construção de si pela atividade de trabalho: a socialização profissional . Cad. Pesquisa. 2012; 42 (146):351-67
Avelar VLL, Melo PKCM. Configuração identitária de enfermeiros de um serviço de atendimento móvel de urgência. Rev. bras. enferm. 2010; 63(6): 1010-18
Piérrez AHF, Merighi MAB, Muñoz LA. Perceptions and expectations of nurses concerning their professional activity. Acta Paul Enferm. 2013; 26(2):165-71
Sebold LF, Carraro TE. Modos de ser enfermeiro-professor-no-ensino-do-cuidadode-enfermagem: um olhar heideggeriano. Rev. bras. enferm. 2013; 66 (4): 550-56
Gormley M. To Educate and Protect: Politicians, Nurses and Poor Women in Rio de Janeiro, 1930-1945. Rev Hist Iberoam [Internet] 2010. 3 (2): 22-46. [Cited 2015 Mar 5]. Available from: http://revistahistoria.universia.net/pdfs_revistas/articulo_129_1293464139750.pdf
Bourgeault IL, Sutherns R, Macdonald M, Luce J. Problematising public and private work spaces: midwives' work in hospitals and in homes. Midwifery. 2012 Oct;28(5):582-90
Everly MC. Facilitators and Barriers of Independent Decisions by Midwives During Labor and Birth. J Midwifery Womens Health. 2012;57(1):49–54
Sanfelice CFO, Shimo AKK. Home childbirth: progress or retrocession? Rev Gaúcha Enferm. 2014 mar;35(1):157-60
Alidina K. Professionalism in post-licensure nurses in developed countries. J Nurs Educ Practice. 2013; 3(5): 128-37
Avila LI, Silveira RS, Lunardi VL, Fernandes GFM, Mancia JR, Silveira JT. Implications of the visibility of professional nursing practices. Rev Gaúcha Enferm. 2013;34(3):102-109
Gomes, Maysa Luduvice; Moura, Maria Aparecida Vasconcelos; Souza, Ivis Emília de Oliveira. Obstetrical practice by nurses in institutional childbirth: a possibility for emancipatory knowledge. Texto & contexto enferm;22(3):763-71, jul.-set. 2013
Oliveira AS, Damasceno AKC, de-Moraes JL, Moreira KAP, Teles LMR, Gomes LFS. Technology used by companions in labor and childbirth: a descriptive study. Online braz j nurs [Internet]. 2014 March [Cited 2015 Mar 28]; 13 (1): 36-45. Available from: http://www.objnursing.uff.br/index.php/nursing/article/view/4254.doi:http://dx.doi.org/10.5935/1676-4285.20144254
Pereira ALF, Moura MAV. Proceso de implementación de la Casa de Parto en el Sistema Unificado de Salud, Rio de Janeiro, Brasil. Av.enferm. 2012; 3 (3): 29-36
Vargens OM, Silva AC, Progianti JM. Non-invasive nursing technologies for pain relief during childbirth--the Brazilian nurse midwives' view. Midwifery. 2013;29(11):e99-e106.
DOI:
https://doi.org/10.17665/1676-4285.20165203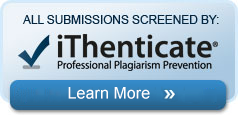 The articles published in Online Brazilian Journal of Nursing are indexed, classified, linked, or summarized by:
Affiliated to:
Sources of Support:
 Visit us:
The OBJN is linked also to the main Universities Libraries around the world.
Online Brazilian Journal of Nursing. ISSN: 1676-4285

This work is licensed under a Creative Commons:Noncommercial-No Derivative Works License.