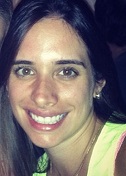 Assessment of nutritional status in comparison to neuropsychomotor development in children: a descriptive study
Abstract
Aim: To assess nutritional status by relating it to the neuropsychomotor development of children. Method: This is a descriptive and quantitative study that was developed in an early childhood education center in the north part of the city of São Paulo. The sample consisted of 82 children aged one to four years. The data obtained were analyzed descriptively by calculating the absolute and relative frequencies for the quantitative variables. Results: Most children were male (60.9%), and had white skin color (59%). We observed an incidence of approximately 36% of cases of overweight and a relationship with the participants' psychomotor development, especially in the gross motor area and in terms of balance, where the greatest difficulties were found with regard to such overweight children. Conclusion: The nutritional status affects the neuropsychomotor development in the sample studied. The development of children may be influenced by their nutritional status, and obesity may pose risks in terms of gross motor performance.
Keywords
Children; Nutrition; Psychomotor Development; Overweight.
References
Ministério da Saúde (BR), Secretaria de Atenção à Saúde, Departamento de Atenção Básica. Orientações para a coleta e análise de dados antropométricos em serviços de saúde: Norma Técnica do Sistema de Vigilância Alimentar e Nutricional – SISVAN. Brasília (DF): MS; 2011.
Silva SA, Moura EC. Determinantes do estado de saúde de crianças ribeirinhas menores de dois anos de idade do Estado do Pará, Brasil: um estudo transversal. Cad Saúde Pública. 2010; 26(2):273-85.
Pedraza DF,Queiroz D. Micronutrientes no crescimento e desenvolvimento infantil.Rev.Bras.Crescimento Desenvolvimento Hum.2011;21(1):156-171.
Reichert APS, Almeida AB, Souza LC, Silva MEA, Collet N. Vigilância do crescimento infantil: conhecimento e práticas de enfermeiros da atenção primária à saúde. Rev Rene. 2012; 13(1):114-26.
Vieira ME, Linhares MB. Developmental outcomes and quality of life in children born preterm at preschool- and school-age. J Pediatr. 2011; 87:281-91.
Guardiola A,Egewarth C,Rotta NT.Avaliação do desenvolvimento neuropsicomotor em escolares de primeira série e sua relação com o estado nutricional.J Pediatr(RJ).2011;77(3):189-96.
Murta AMG, Lessa AC, Santos AS, Murta NMG, Cambraia RP.Cognição,Motrocidade,Autocuidados,Linguagem e Socialização no Desenvolvimento de Crianças em Creche. Rer Bras Cresc e Desenv Hum.2011;21(2):220-229.
Guellec I, Lapillonne A, Renolleau S, Charlaluk ML, Roze JC, Marret S, et al. Neurologic outcomes at school age in very preterm infants born with severe or mild growth restriction. Pediatrics. 2011; 127:e883-91.
Barboza CL, Barreto MS, Marcon SS. Records of childcare in primary care: descriptive study. Online braz J nurs [online]. 2012 Aug [cited 2014 sep 03];11(2): 359-75 Available from:http://www.objnursing.uff.br/index.php/nursing/article/view/3687
Brito CML,Vieira GO,Costa COM,Oliveira NF.Desenvolvimento neuropsicomotor: o teste de Denver na triagem dos atrasos cognitivos e neuromotores de pré-escolares.Cad Saúde Pública,2011;27(7):1403-14.
Amorim RCA, Laurentino GEC,Barros KMFT,Ferreira ALPR,Filho AGM,Raposo MCF.Programa de Saúde da família:proposta para identificação de fatores de risco para o desenvolvimento neuropsicomotor.Rev Bras Fisioter.2009;13(6):506-13.
Frankenburg WK, Dodds JB, editores. Denver II training manual. Denver: Denver Developmental Materials; 1990.
Moraes MW,Weber APR,Santos COM,Almeida FA.Teste de Denver II: avaliação do desenvolvimento de crianças atendidas no ambulatório do Projeto Einstein na Comunidade de Paraisópolis.Einstein.2010;8(1):149-53
May T. Social Research: Issues, Methods and Research. 4 ed. London: British Library, 2011.
Niquini RP, Bittencourt AS, Lacerda EMA, Saunders C, Leal MC. Avaliação da estrutura de sete unidades de saúde da família para a oferta da assistência nutricional no pré-natal no município do Rio de Janeiro, Brasil. Rev Bras Saúde Matern Infant. 2010; 10 (Supl. 1):S61-8
Monteiro PM,Caetano JA,Araújo TL.Enfermagem na Saúde da Criança:Estudo Bibliográfico Acerca da Avaliação Nutricional. Esc Anna Nery Ver Enferm.2010;14(2):406-411
Charkaluk ML, Truffert P, Fily A, Ancel PY, Pierrat V; Epitage study group. Neurodevelopment of children born very preterm and free of severe disabilities: the Nord-Pas de Calais Epipage cohort study. Acta Paediatr. 2010;99(5):684-9.
Eckmann-Scholz C, Jonat W. 3-D ultrasound imaging of a prenatally diagnosed Beckwith-Wiedemann syndrome. Arch Gynecol Obstet. 2011;284:1051-2.
Onofre PSC, Oliveira PP de, Belinelo RGS, Ferreira SSAS. The knowledge of breastfeeding among pregnant women assisted in a primary healthcare unit. Rev enferm UFPE online. 2012[cited 2014 Oct 11];6(6):1302-10. Available from: http://www.revista.ufpe.br/revistaenfermagem/index.php/revista/article/viewArticle/2473
Lima MAA, Oliveira MAA, Ferreira HS. Confiabilidade dos dados antropométricos obtidos em crianças atendidas na Rede Básica de Saúde de Alagoas. Rev Bras Epidemiol. 2010; 13(1):69-82.
DOI:
https://doi.org/10.17665/1676-4285.20155120