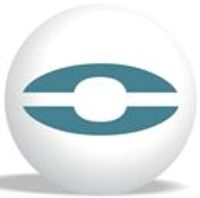 Clowns doctors: the child talk....
Abstract
This study appeared for believing in the clown's art as modifier of the hospital environment. The clowns can touch people's hearts in a way that make them feel and not only seeing and trusting. The purpose was to identify the hospitalized children's opinion about the funny doctors's work. The datawere colected in the first semester of 2003, with the utilization of a semi-structered script. We decided for an investigation exploratory descriptive with qualitativy analysis and, thus we used te Thematic Analysis of the data, one of the techinicsof the Content Analysis. The interviews's analysis showed that for children, the clown has de power to reduce their own pains, let them stronger, autonomous, much good-tempered and happies, because it supplies the necessity that children have to play, shaving looks and emotions.
Keywords
Child; Happiness.
References
Adams P. Patch Adams: o amor é contagioso. Rio de Janeiro: Sextante; 1999.
Balieiro K. Doutores da alegria: o sorriso no momento difícil. Inovação. 1997; 7: 8-10.
Bardin L. Análise de conteúdo. Lisboa: Edições 70; 1977.
Bolognesi MF. Palhaços. São Paulo: Editora UNESP; 2003.
Ferracini R. A arte de não interpretar como poesia corpórea do ator. Campinas: Editora da Unicamp; 2001.
FRANÇANI, G. M. et al. Prescrição do dia: infusão de alegria. Utilizando a arte na assistência à criança hospitalizada. Rev. latino-am. enfermagem. 1998 Dec; 6(5): 27-33.
Jara J. El clown un navegante de las emociones. Sevilla: Proexdra; 2000. (Temas de Educación Artística).
LANBERT, E. A terapia do riso: a cura pela alegria. São Paulo: Pensamento ; 2001.
Masetti M. (coord.) Palhaços em hospitais – Brasil. São Paulo: Centro de Estudos Doutores da Alegria; 2003.
Masetti MM. Boas misturas: possibilidades de modificações da prática do profissional de saúde a partir do contato com os Doutores da Alegria. [Dissertação] São Paulo: Pontifícia Universidade Católica; 2001.
Mello LOSBP. A arte de ator: da técnica à representação. [Tese] São Paulo: Pontifícia Universidade Católica; 1994.
Possolo H. Teatro da juventude. Governo do Estado de São Paulo, Secretaria da Cultura, Imprensa oficial do Estado, v.2, n.8, São Paulo, out./1996.
Simonds C, WARREN B. Le rire médecin: journal du docteur Girafe. Paris: Éditions Albin Michel ; 2001.
Tosta AM et al. Plantões da Graça: aliviando o sofrimento através do riso. Fernandópolis: Núcleo de Pesquisa Doutores da Graça; 2000.
Wuo AE. O clown visitador no tratamento de crianças hospitalizadas. [dissertação]. Campinas: Universidade Estadual de Campinas; 1999.
DOI:
https://doi.org/10.17665/1676-4285.20044909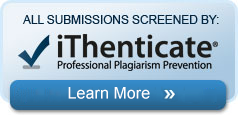 The articles published in Online Brazilian Journal of Nursing are indexed, classified, linked, or summarized by:
Affiliated to:
Sources of Support:
 Visit us:
The OBJN is linked also to the main Universities Libraries around the world.
Online Brazilian Journal of Nursing. ISSN: 1676-4285

This work is licensed under a Creative Commons:Noncommercial-No Derivative Works License.