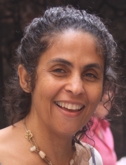 Health education policy: evaluative study of Pró-Saúde and PET-Saúde
Abstract
Aims: Evaluate the potentiality of Pró-Saúde and PET-Saúde proposals to provide an interdisciplinary and integral network education, from the micro policy of live work considering the complexity of the education/service process, developed from tutorial groups. The proposals to be investigated are the ones related to Fluminense Federal University, Rio de Janeiro Federal University and Campinas State University. Method: evaluative research, in which the data will be gathered through: documentation, simple observation, semi structured interview, focal group with actors from teaching institutions, managers, students, users and health care professionals; and crossed self-confrontation, within the period from December 2013 and August 2014. The data will be treated through the analysis of the speeches. Results: Instrument of pedagogical practices in service evaluation with emphasis in the integrality of attention considering the local/regional context in which the research was done.
Keywords
Health Education; Education and Service Integration; Health Care networks
References
Araújo AMPB, Abrahão AL. Analysis of training in the health area: a map of curricular changes in education. Online braz j nurs [Internet]. 2012 Oct [cited 2013 Sept 7];11(2):483-7. Available from: http://www.objnursing.uff.br/index.php/nursing/article/view/3858. http://dx.doi.org/10.5935/1676-4285.2012S016
Abrahão AL, Cordeiro BC, Marques D, Daher DV, Teixeira GHMC, Monteiro KA, et al. A pesquisa como dispositivo para o exercício no PET-Saúde UFF/FMS Niterói. Rio de Janeiro, Brazil. Rev bras educ méd [Internet]. 2011 Sept [cited 2013 Aug 31]; 35(3):435-40. Available from: http://www.scielo.br/scielo.php?script=sci_arttext&pid=S0100-55022011000300019&lng=pt&nrm=iso. http://dx.doi.org/10.1590/S0100-55022011000300019
Hartz ZMA. Avaliação em Saúde: dos modelos conceituais à prática na análise da implantação de programas. Rio de Janeiro: Fiocruz; 2000
DOI:
https://doi.org/10.5935/1676-4285.20134550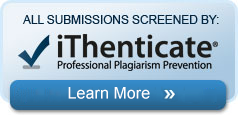 The articles published in Online Brazilian Journal of Nursing are indexed, classified, linked, or summarized by:
Affiliated to:
Sources of Support:
 Visit us:
The OBJN is linked also to the main Universities Libraries around the world.
Online Brazilian Journal of Nursing. ISSN: 1676-4285

This work is licensed under a Creative Commons:Noncommercial-No Derivative Works License.