Permanent education in health in a specialized public institution: a descriptive study
Abstract
Aim: to analyze the Permanent Education in Health activities (EPS, in Portuguese) in a medium and high complexity unit; to identify the topics of multidisciplinary interest based on the daily questions raised by different professionals; to propose educational strategies that strengthen the interdisciplinary bonds of the institutional culture. Method: this is a descriptive, exploratory study, using a qualitative approach, which targets a population of professionals from many areas. The data will be collected between September and October 2013, from focal groups and through observational participation. The analysis of the data collected will follow the approach established by Bardin. It is expected to mobilize the professionals to expand and reinforce the EPS processes in the unit.
Keywords
Continued Health Education; Interdisciplinarity;Work in Health
References
Dicionário da Educação Profissional em Saúde [homepage in the internet]. Educação permanente em saúde [cited 2013 Apr 5]. Available from: http://www.epsjv.fiocruz.br/dicionario/verbetes/edupersau.html
Ministério da Saúde (Brasil). Portaria Nº 1996/GM/MS, de 20 de agosto de 2007. Dispõe sobre as diretrizes para a implementação da Política Nacional de Educação Permanente em Saúde e dá outras providências. Diário Oficial da União 22 ago 2007; Seção 1
Godinho, JSL, Tavares, CMM. The permanent education in intensive care units: a review article. Online braz j nurs [Internet]. 2009 Aug [cited 2013 Aug 03]; 8 (2): [about 4 p.]. Available from: http://www.objnursing.uff.br/index.php/nursing/article/view/j.16764285.2009.228. doi:http://dx.doi.org/10.5935/1676-4285.20092288
DOI:
https://doi.org/10.5935/1676-4285.20134525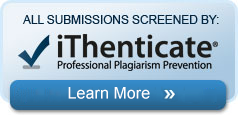 The articles published in Online Brazilian Journal of Nursing are indexed, classified, linked, or summarized by:
Affiliated to:
Sources of Support:
 Visit us:
The OBJN is linked also to the main Universities Libraries around the world.
Online Brazilian Journal of Nursing. ISSN: 1676-4285

This work is licensed under a Creative Commons:Noncommercial-No Derivative Works License.