Column: Black Woman Health - Gender and race institutional discrimination. How the nurse can prevent these violations?
Abstract
The gender aspects of racial discrimination and the racial aspects of gender
discrimination must be included in the healths disciplines. Intersectionality is a feminist approach to combat gender and race discrimination. This column highlight key issues related to prevent and/or combat institutional racism in the health system.

Keywords
racism; sexism; health promotion; disease prevention
DOI:
https://doi.org/10.5935/1676-4285.2006362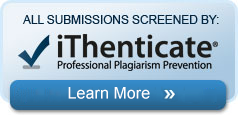 The articles published in Online Brazilian Journal of Nursing are indexed, classified, linked, or summarized by:
Affiliated to:
Sources of Support:
 Visit us:
The OBJN is linked also to the main Universities Libraries around the world.
Online Brazilian Journal of Nursing. ISSN: 1676-4285

This work is licensed under a Creative Commons:Noncommercial-No Derivative Works License.