From Riva Rocci, Recklinghausen and Korotkoff to nowadays: the challenge of blood pressure measurement accuracy
Abstract
This review points out the centenary of the Korotkoff Sounds and the importance of his study to blood pressure control and the development of the cardiovascular area. The author aims to homage the Russian investigator and other scientists who developed the sphygmomanometer studies in the previous centuries. It presents an overview of the literature related to cuff size, from Recklinghausen's study up to the last American Heart Association recommendation for cuff size published in 2005. Cuff width influence on blood pressure measurement and its consequences in the misdiagnosis and mistreatment of hypertension is discussed. It emphasizes particularly the imprecision of blood pressure measurements in lean and normal weighted persons, as well as the lack of attention of the AHA to the results reached by scientific groups dedicated to the specific area.
Keywords
manometry; blood pressure; hypertension
DOI:
https://doi.org/10.5935/1676-4285.2005130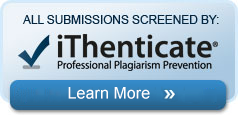 The articles published in Online Brazilian Journal of Nursing are indexed, classified, linked, or summarized by:
Affiliated to:
Sources of Support:
 Visit us:
The OBJN is linked also to the main Universities Libraries around the world.
Online Brazilian Journal of Nursing. ISSN: 1676-4285

This work is licensed under a Creative Commons:Noncommercial-No Derivative Works License.