The managerial function in the contemporary world: managerial competences in the nursing graduation courses – a qualitative study.
Abstract
This is a master´s dissertation project developed in the Nursing Post-Graduation Programme from the Anna Nery Nursing School. Objectives: to describe the undergraduate student´s activities in Nursing management in the hospital field practices, and to discuss the necessary competences for nursing managerial practice in Undergraduate Education. This is a descriptive study with qualitative approach. The subjects will be the candidates regularly enrolled in the last period of the Nursing Graduation Course from the above mentioned University. The research instrument will be a semi-structured interview guide and the non-participant observation, with daily field search. The collection will be concluded after having reached data saturation. They will be grouped, classified and evaluated by categories.  
Keywords
educação baseada em competências; estudantes de enfermagem; gerência
DOI:
https://doi.org/10.5935/1676-4285.20102733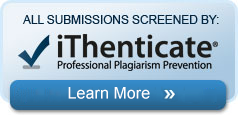 The articles published in Online Brazilian Journal of Nursing are indexed, classified, linked, or summarized by:
Affiliated to:
Sources of Support:
 Visit us:
The OBJN is linked also to the main Universities Libraries around the world.
Online Brazilian Journal of Nursing. ISSN: 1676-4285

This work is licensed under a Creative Commons:Noncommercial-No Derivative Works License.