Feelings of women with breast cancer: a descriptive-exploratory study
Abstract
Breast cancer is a leading cause of death among women, which provides psychological shocks and uncertainties that may last a lifetime, apart from being a major public health problems in the present. Thus arose the need to investigate the feelings and experiences of mastectomized women. It's an exploratory and descriptive study with a qualitative approach, developed in a support group, where seven women were interviewed with ages between 29 and 79 years old who were subjected to mastectomy. Data analysis was based on the Speech from collective subject of Lefévre. It was found that the way to face the diagnosis of breast cancer and mastectomy is particular to each woman, but mostly there was a degree of maturity to deal with these situations. Regarding to the women's life after mastectomy, emerged central ideas that address the maturity, the worth of life and the times of seizure experienced by participants. This study may improve to a better understanding about the subjectivity of mastectomized women and to supply with important information to health care professionals to support an individualized and humanized care, without forgetting the totality of being in care.
Keywords
Breast Neoplasms; Mastectomy; Emotions
DOI:
https://doi.org/10.5935/1676-4285.20092475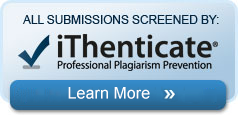 The articles published in Online Brazilian Journal of Nursing are indexed, classified, linked, or summarized by:
Affiliated to:
Sources of Support:
 Visit us:
The OBJN is linked also to the main Universities Libraries around the world.
Online Brazilian Journal of Nursing. ISSN: 1676-4285

This work is licensed under a Creative Commons:Noncommercial-No Derivative Works License.