Characterization of dissertations and theses of a post-graduate program in nursing in Ceará: descriptive-exploratory study
Abstract
Descriptive study, exploratory and quantitative. The aim was to characterize the production of the Nursing Post-Graduate Program at the Federal University of Ceará, through the thesis. The accessibility was used as a criterion for inclusion in the sample, comprising 196 dissertations and 76 thesis presented between 1995 and 2007. The variables were: years of defense, approach, background, sample, the theoretical framework and lines of research, being categorized as defining the area of Nursing / CAPES. Descriptive statistics was used and the analysis was guided by the relevant literature on the subject. The results showed a preference for qualitative approaches, samples of adults, women and nurses in the hospital setting. The benchmarks used were more nursing theories, in addition to phenomenology and Social representations. The research lines that predominated were Procedure of caring and caring in nursing, related to care area. The results can map the knowledge produced, showing strengths, weaknesses and direction in trying to achieve excellence of the program.
Keywords
nursing research; education, nursing, graduate; academic dissertations
DOI:
https://doi.org/10.5935/1676-4285.20092451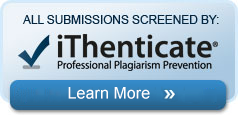 The articles published in Online Brazilian Journal of Nursing are indexed, classified, linked, or summarized by:
Affiliated to:
Sources of Support:
The OBJN is linked also to the main Universities Libraries around the world.
Online Brazilian Journal of Nursing. ISSN: 1676-4285

This work is licensed under a Creative Commons:Noncommercial-No Derivative Works License.