Mother's knowledge about breastfeeding: a descriptive study
Abstract
Aims: Characterize the demographic profile of mothers who breastfeed exclusively or not, to verify the type of feeding offered to the infants and to inquire the mother's knowledge about important points concerning breastfeeding. Methods: Quantitative, descriptive study involving 102 mothers followed at the Center for Family Development whom were selected randomly, by adopting the following criteria: mothers of suckling infants up to 2 years of life, exclusively breastfed or not. The research was conducted using individual interviews; collected data were processed using the Software Package for the Social Sciences (SPSS 13.0). Results: 93 (91.2%) families had income between 1 to 3 minimum salaries; 70.6% of the mothers had ages between 18 and 30 years; 76.5% of the infants were breastfed and 31.4% were exclusively breastfed. In relation to the maternal knowledge on breastfeeding, it was observed that the previous breastfeeding experience and duration were significantly associated with the right answers on breastfeeding free demand (p=0.018), and water presence in the composition of maternal milk (p=0.031), as indicated correctly by 92 (90.1%) and 79 (77.5%) of the mothers, respectively. Conclusions: The study found that the mothers demonstrated a good knowledge level about breastfeeding issues; however, this finding is not indicative of awareness or self-confidence in the context of child health promotion, therefore mothers have not breastfed their children in the expected manner yet.
Keywords
Breast Feeding, knowledge
DOI:
https://doi.org/10.5935/1676-4285.20081558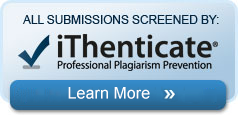 The articles published in Online Brazilian Journal of Nursing are indexed, classified, linked, or summarized by:
Affiliated to:
Sources of Support:
 Visit us:
The OBJN is linked also to the main Universities Libraries around the world.
Online Brazilian Journal of Nursing. ISSN: 1676-4285

This work is licensed under a Creative Commons:Noncommercial-No Derivative Works License.