Occurrence and recording of genitourinary tract infections during pregnancy
Abstract
A quantitative descriptive research, whose objective was to verify the occurrence and recording of genitourinary tract infections in pregnant women. According to the data collected through interviews with 100 puerperae of a philanthropic maternity hospital and analyses of their prenatal care cards, 51% of the women reported having had urinary tract infection during pregnancy. Of these, only 70% reported having been treated with antibiotics and 47% having repeated urine tests after the treatment. Of the total cases of reported urinary tract infections, only 41% had been entered on the prenatal care cards, which in only 25% of the cases indicated uroculture as being the test of cure. Of the 8% of women who reported genital infections, 50% had been treated with vaginal cream. Concerning data entries, 11% of the prenatal care cards indicated genital infection and 64% of those did not report any treatment. All the data demonstrated high percentages of both failure to record data and inadequate knowledge of the women as to the actual presence of such infections, the need for treatment and the proper follow-up. It was concluded that health care professionals need to reevaluate the way they assist patients during the prenatal care period, especially regarding the women's information and the complete recording of data on the prenatal care card.
Keywords
prenatal care, maternal and child health, health promotion
DOI:
https://doi.org/10.5935/1676-4285.20081490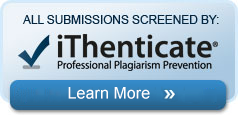 The articles published in Online Brazilian Journal of Nursing are indexed, classified, linked, or summarized by:
Affiliated to:
Sources of Support:
 Visit us:
The OBJN is linked also to the main Universities Libraries around the world.
Online Brazilian Journal of Nursing. ISSN: 1676-4285

This work is licensed under a Creative Commons:Noncommercial-No Derivative Works License.