Musical visitation: therapeutic strategy based on theory of transpersonal caring
Abstract
Musical visitations are done with the intention of reducing the negative influences related to isolation, dependency and lack of activity present in the hospital environment. This study discussed the musical visitations from the optics of the hospitalized client and its implications as therapeutic strategy for nursing care. The aims: to describe hospitalized client's conceptions on musical visitations; to analyze the importance of these visitations as a therapeutic strategy in the hospital care context; to discuss the implication of the visitations for fundamental nursing. The theoretical basis used on this study was Jean Watson's theory of transpersonal caring. It is a study of qualitative nature and utilized Creative and Sensitive Method to produce data. The subjects discussed the positive influence of musical visitations on promote comfort, well-being and expression of emotions that promoted their integrity and autonomy. We could conclude that the musical visitation is a therapeutic strategy for the nursing care of the hospitalized client.
Keywords
nursing; nursing theory; music; hospitalization
DOI:
https://doi.org/10.5935/1676-4285.20081469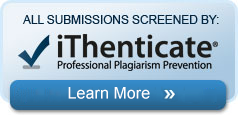 The articles published in Online Brazilian Journal of Nursing are indexed, classified, linked, or summarized by:
Affiliated to:
Sources of Support:
 Visit us:
The OBJN is linked also to the main Universities Libraries around the world.
Online Brazilian Journal of Nursing. ISSN: 1676-4285

This work is licensed under a Creative Commons:Noncommercial-No Derivative Works License.