Perceptions of smokers in abstinence about the benefits from smoking cessation: a qualitative study
Abstract
This article has the objective of identify the benefits to health related to smoke quitting from the perspective of smokers in abstinence. Qualitative study in which 16 individuals from Porto Alegre who have ceased smoking for more than six months, with dependence ≥ 5 in the Fagerström scale, were interviewed between 2005 and 2006. Information was examined through content analysis. The benefits of smoke quitting were translated into the improvement of self-esteem, personal looking and physical environment, physical activity and other activities yielding and life valuing. Results acknowledged that feeling the benefits from smoking cessation and be praised by society because of the change of look and behaviour stimulate smokers to keep in abstinence.
Keywords
Smoking Cessation; Health Promotion; Qualitative Research
DOI:
https://doi.org/10.5935/1676-4285.20081161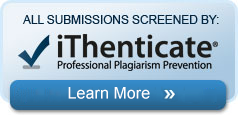 The articles published in Online Brazilian Journal of Nursing are indexed, classified, linked, or summarized by:
Affiliated to:
Sources of Support:
 Visit us:
The OBJN is linked also to the main Universities Libraries around the world.
Online Brazilian Journal of Nursing. ISSN: 1676-4285

This work is licensed under a Creative Commons:Noncommercial-No Derivative Works License.