Practices and daily routine of professionals in health public services under the light of academic studies
Abstract
This article provides a discussion on the results of studies about health practices and the daily routine of professionals in Public Health Services of emergency hospital and basic care. A comparison was done on the results of three papers and one thesis in order to identify and to analyze the points of convergence and singularities among them. The analysis comprised four themes: centrality of the medicine professional; access, welcome and bond of the user; freedom margins of the worker; violence in the daily routine of the hospital work. In spite of the political changes proposed in the regulations of the Sistema Único de Saúde, the current paradigm is the physician-centered and biological one, with little autonomy of the remaining agents. The organization of the working process meets predominantly the requirements of the workers, being the user reduced to object of action of these professionals. The nurse work is performed with little freedom margin; mainly the agents with senior high school level education. When the user looks for the services, he searches for the resolution of his needs; if he does not succeed, he goes on searching till he gets it. It is everybody's task in the work team to search for the construction of working processes centered in the needs of the user, in their practice where the professionals' actions stand out for the integrality of the subjects and for the care of the population.
Keywords
health services; quality of health care; emergency nursing;
DOI:
https://doi.org/10.5935/1676-4285.2007660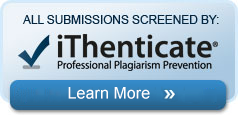 The articles published in Online Brazilian Journal of Nursing are indexed, classified, linked, or summarized by:
Affiliated to:
Sources of Support:
 Visit us:
The OBJN is linked also to the main Universities Libraries around the world.
Online Brazilian Journal of Nursing. ISSN: 1676-4285

This work is licensed under a Creative Commons:Noncommercial-No Derivative Works License.