Coping of diabetic nephropathy in the family: an approach in perspective Calgary Family Assessment Model. A qualitative study
Abstract
This work tries to understand how a family faces the care with one of its members with diagnosis of diabetic nephropathy during dialysis treatment. This is a qualitative study, conducted by the purposes of ethnographic method, which used the Calgary Family Assessment Model (MCAF) for collecting data. The research envolved seven families from diabetic patients attending two dialysis therapy units in Belo Horizonte, MG. Several resources were used to collect data, such as the Calgary Model, the participative observation, the semi-structured interviews, the field diary and documentary analysis. Data was analysed afterwards according to the theory of Bardin (1977) about analysis of content. Three thematic concepts emerged from the analysis of data showing the impacts of the dialysis treatment on the patient's family life. The first one is the concept of family under the point of view of the patient with diabetic nephropathy; the second, the diabetic nephropathy and the dialysis treatment in relation to family life; and the third, the intimacy and the care for a person with diabetic nephropathy. The results suggested that each family has resources to take care of its members even faced to health problems. Then, this study showed how the family faces the new situations that arise from the patient's illness, like the dialysis treatment routine and the complications of the disease that make him dependent. This fact shows the necessity to view the family as a focus for nursing care. The health professionals should envolve the family in the treatment care and incentivate its members to look for resources inside its unity and its closer social environment.
Keywords
family; diabetic nephropathies; chronic disease
DOI:
https://doi.org/10.5935/1676-4285.20071205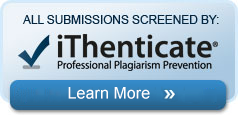 The articles published in Online Brazilian Journal of Nursing are indexed, classified, linked, or summarized by:
Affiliated to:
Sources of Support:
The OBJN is linked also to the main Universities Libraries around the world.
Online Brazilian Journal of Nursing. ISSN: 1676-4285

This work is licensed under a Creative Commons:Noncommercial-No Derivative Works License.