Work with groups in Family Health: concepts, structure and strategies for transcultural care. A qualitative study
Maria Teresinha de Oliveira Fernandes. Federal University of Minas Gerais, Minas Gerais, Brazil
Sônia Maria Soares. Federal University of Minas Gerais, Minas Gerais, Brazil
Fernandes MTO, Soares SM. Work with groups in Family Health: concepts, structure and strategies for transcultural care. A qualitative study [dissertation]. Belo Horizonte: Federal University of Minas Gerais; 2007.
Abstract: This paper aims to investigate strategies of transcultural care emerging from group work in Family Health programs. It is a qualitative study based on Madeleine Leininger's theory of the diversity and universality of care. Subjects were health professionals participating in Family Health teams, all of whom were group coordinators for diabetics and hypertensive patients in basic health care units within a sanitary district of Belo Horizonte. Participative observation and open interviews were used for data collection. Information was collected between June and November 2006, respecting ethical issues. Data interpretation was based on Bardin's proposal for content analysis. The themes we found were as follows: the group in a transcultural perspective, how the group is structured, work strategies with diabetic and hypertensive groups, the technology of work with groups in a transcultural perspective, and the challenges and advances of group work in Family Health programs. Results indicate that group work is still poorly innovative, with a need to increase multidisciplinarity; current methodologies emphasize a culture of disease and recurrent pedagogic processes such as approaches still focused on the transmission of knowledge. It is worth noting that certain professionals, such as nurses, physical therapists and social workers, practice a differentiated approach centered on the culture of subjects and on the validation of their experiences. The gaze on diabetic and hypertensive patients goes beyond surveillance for medication use, reaching out to those aspects that influence the treatment and control of the disease, within the context in which such patients live. In practice, we were able to recognize and confirm the technical and theoretical difficulties that professionals face when coordinating groups, and to check the belief that resources and logistical support make it possible for groups to become more interesting and effective. Groups were started after these professionals joined the Family Health program, and became a tool to deal with the demands of diabetic and hypertensive patients, becoming an indispensable tool for the daily work of health teams. With its modus operandi the method needs to be recognized, having become a reality in all of the Basic Health Units where, generally speaking, group work is well developed. Group work raises the possibility of transforming teamwork to reach a more horizontal relation between participating agents, meaning that professional power/autonomy needs to be negotiated and subdivided so that knowledge and decisions become shared.
Main bibliography
1. Leininger MM. Transcultural nursing: concepts, theories and practices. 2nd ed. New York: McGraw-Hill, College Custom Series; 1978.
2. Leininger MM. Ethnography and ethnonursing: models and modes of qualitative data
analysis. In: Leininger MM, editor. Qualitative research methods in nursing. Detroit: Grune & Stratton; 1998. p. 33-71.
3. Leininger MM, editor. Culture care diversity and universality: a theory of nursing. New York: National League for Nursing Press; 2001.
4. Bardin L. Análise de conteúdo. Tradução de Luis Antero Reto e Augusto Pinheiro. Lisboa: Edições 70; 1977. Título original: L'Analyse de Contenu.
5. Munari DB, Furegato ARF. Enfermagem e grupos. 2. ed. Goiânia: AB; 2003.
Fult text dissertation at the website - http://www.enf.ufmg.br/mestrado/dissertacoes/MTeresinha.pdf
Address for correspondence: Av. Professor Alfredo Balena 190, Santa Efigênia, 30130-100, Belo Horizonte – MG. E-mail: mtofernandes@gmail.com
Received Sep 26th, 2007
Accepted: Sep 28th , 2007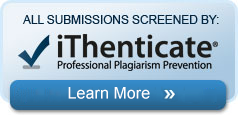 The articles published in Online Brazilian Journal of Nursing are indexed, classified, linked, or summarized by:
Affiliated to:
Sources of Support:
The OBJN is linked also to the main Universities Libraries around the world.
Online Brazilian Journal of Nursing. ISSN: 1676-4285

This work is licensed under a Creative Commons:Noncommercial-No Derivative Works License.