Compliance To the Hypertension Control Program and the Standardized Nursing Results: an exploratory study
Abstract
Arterial hypertension is a public health issue, the control of which represents a challenge for professionals, especially nurses, whose participation takes place on three levels of prevention of this disease. However, it is common to observe care still geared towards the biomedical role. In view of this context, this main objective of this study was to analyze compliance with guidelines supplied by the Hypertension Control Program nurse from a Health Center in Fortaleza, relating these findings to the Classification of Nursing Results. Sixty-four individuals comprised the set of research subjects, data being collected by means of interviews held between March and December 2004. It was found that the clientele is informed of necessary changes to living habits for control of the disease. However, for social, financial, structural or organic reasons, they often fail to implement such changes. It is essential that care be given in which the individual feels secure and comfortable enough to come to monitoring appointments. Nevertheless, complying with guidelines depends on social factors, which must be minimized by means a joint action by all segments of society.


Keywords
Hypertension; Nursing Care; Public Health.
DOI:
https://doi.org/10.5935/1676-4285.2007713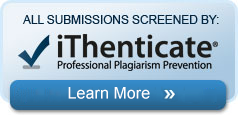 The articles published in Online Brazilian Journal of Nursing are indexed, classified, linked, or summarized by:
Affiliated to:
Sources of Support:
The OBJN is linked also to the main Universities Libraries around the world.
Online Brazilian Journal of Nursing. ISSN: 1676-4285

This work is licensed under a Creative Commons:Noncommercial-No Derivative Works License.