Heroic efforts, sacrifices and leadership: It's all in a day's work for nurses before, during, and after the COVID-19 crisis
Jeanne-Marie R. Stacciarini1, Dany Fanfan1, João Henrique Santana Stacciarini2
1 University of Florida, Gainesville, FL.
2 Federal University of Goiás, Goiânia, Brazil.
The novel SARS-CoV-2 coronavirus that emerged in the city of Wuhan, China last year has produced a large-scale coronavirus (COVID-19) pandemic. As we are writing this, across the world there are more than a million cases, and the death toll has reached more than 100,000 people. In Brazil as well as other countries, some individuals theorized that the virus was "created" in laboratories, and some religious groups raised the idea that the virus signaled the onset of the apocalypse. However, a recent scientific study has concluded that the virus is the product of natural evolution(1), ending any rumor about deliberate genetic engineering. In Brazil, COVID-19 was first diagnosed on February 26th and has already spread throughout all the states and territories.
The positive cases of COVID-19 and the death rate is higher among older adults and those with chronic health conditions, but the disease does not discriminate; anyone can develop it, present the symptoms, and die from it. According to the World Health Organization (WHO), recommendations for preventing the rapid spread of COVID-19 are to: 1) thoroughly clean the hands with soap and water or alcohol-based hand rub, 2) self-isolate whether you are well or experiencing mild symptoms (e.g., headache, low-grade fever of 37.3 C or above, runny nose), and 3) maintain at least one meter distance between yourself and anyone who is coughing or sneezing. Previous experiences from other countries has shown that physical isolation is an essential public health preventive measure, and it has been implemented throughout the world.
Political leaders in Brazil, along with leaders in many other countries, initially disagreed with the physical isolation dictum, concerned that it would lead to economic collapse or that it could be discredited scientifically, but strong recommendations by the health ministry have now sparked more widespread social isolation measures. Most critically, as Brazil grapples with ways to respond to COVID-19, co-existing collective vulnerabilities among Brazilians threaten their ability to adapt and survive.  
Vulnerabilities Among Brazil's Populations
The complexities of Brazil's socio-economic and geographic conditions make it very challenging for the public and for healthcare personnel to manage the current pandemic. For example, the latest surveys by the Brazilian Institute of Geography and Statistics (IBGE) point out that, despite having the ninth largest economy on the planet, approximately one quarter of Brazilians (52.5 million people) are living in poverty. Of these,13.5 million live in "extreme poverty," with an income of less than $1.9 US dollars per day (2). In addition, 31.3 million people live in homes without piped water, an essential resource for the hygienic measures necessary to fight COVID-19.
It is also worth considering the existence of 38 million people considered functionally illiterate and 11.3 million who are totally illiterate (unable to read and write), in Brazil. Together, this constitutes approximately 23% of the national population(2) who are particularly vulnerable to all types of misinformation (fake or inaccurate news, rumors, mysticism, superstitions) that fuel an already active distrust of scientific evidence. Misinformation or distrust can result in uncertainty and add to the complexity of containment.
The socioeconomic inequalities that exist in a large country like Brazil reveal the ignored and hidden vulnerabilities of marginalized groups such as the homeless or people living in favelas (slums) or other high-incidence poverty clusters, prisoners, indigenous tribes, and even the inhabitants of the huge and varied Brazilian inlands, who often lack essential infrastructures. These inhabitants may not have access to piped water, basic sanitation or electricity, and they may lack access to information via internet or cell phones. Brazilian inequities occur both between different regions and within the same cities. Thus, some people will live through the pandemic because they can practice social distance and work from home (social distance is now a privilege), while others will die because their socioeconomic and geographic vulnerabilities do not allow the luxury of staying home or calling the doctor when sick. In fact, a recent article demonstrated that regions in the North and Northeast of Brazil will face a greater burden from the spread of COVID-19 because of their high socioeconomic vulnerabilities, and that this burden will augment existing vulnerabilities(3). The public healthcare system (SUS) should provide healthcare for free to all Brazilian citizens; it is a constitutional right, but the reality is that many marginalized populations cannot even access their right to be tested for COVID-19 or to be hospitalized in an emergency situation.
Nurses in Brazil's Current Pandemic: A Sustained and Heroic Effort
As the globe mobilizes and responds to this rapidly moving pandemic, about 28 million nurses around the world are the central pillar of the fight against COVID-19. Nurses working in emergency departments or in intensive care units are experiencing the tougher realities of the crisis as they interact and treat the most critical cases. These nurses undoubtedly deserve praise for their amazing hard work, but we should not ignore what nurses from all fields are doing while combating the current pandemic. Beyond the hospital, nurses around the world (including Brazil) are in the community, educating, screening and testing individuals. In fact, these nurses' efforts are beyond heroic, as they are risking their own lives. Dr. Tedros Adhanom Ghebreyesus, WHO Director General, commented in a recent report about the value of nurses' response to the crisis (4):
Nurses are the backbone of any health system. Today, many nurses find themselves on the frontline in the battle against Covid-19. This report is a stark reminder of the unique role they play, and a wakeup call to ensure they get the support they need to keep the world healthy.
In the current circumstances, nurses are surely doing what they have always done— promoting safe and compassionate care to individuals, families and communities. In accord with what has been implemented in many countries around the world, nurses in Brazil are screening, educating the community, and forming multidisciplinary teams to tackle the complex challenges of the poor, the isolated, and the particularly high-risk populations, across the Nation.
The financial compensation that nurses receive in general is not commensurate with their services, especially now that they are risking their own safety by continuing to serve those in need without the benefit of protective equipment. On top of this, they must use innovative thinking and strategies to develop resources where they literally do not exist. As the death toll continues to rise, nurses have also been instrumental in providing or facilitating spiritual and emotional care, and many are conducting research that contributes to the effectiveness of current healthcare systems while responding to this pandemic (5).
The constancy of nurses in the fight to prevent, screen, educate and treat patients and communities about COVID-19 has brought to light the pivotal leadership roles they perform in healthcare systems around the globe. The pandemic has also shown chaotic healthcare systems, highlighting areas of challenge for nurse leaders who are experiencing the privation of working in their full capacities as advanced practitioners. But nurses are not silent; they have joined the political fight for their right to practice in safe and protected environments, regardless of the current shortage in staff and dearth of protective equipment.
In Brazil, as all over the world, we urge governments and health systems to recognize nurses for the heroic efforts and sacrifices they make daily. Beyond that, it is important to remember that recognition of the advanced nurse practitioner role could offer considerable relief in a healthcare system typically plagued by widespread physician shortages(6), especially for the most socially and geographic vulnerable communities.
A report from WHO and partners calls for urgent investment to strengthen nursing leadership, advance nursing practice initiatives, and to educate the nursing workforce for the future(5). With shortages and pandemics requiring nurses to work tirelessly on the front lines of care, we hope the advancement of the profession and the recognition of different nurses' roles, particularly that of the "Nurse Practitioner" (officially recognized in other countries), will be supported and sustained by the Federal Nursing Board, by other health care providers, and by the government in the near future.  
1Assistant Dean for Diversity, Inclusion and Global Affairs, College of Nursing, University of Florida, Gainesville. Email: jeannems@ufl.edu
2 Post-Doc fellow College of Nursing, University of Florida, Gainesville.
3 PhD student in Geography, Universidade Federal de Goiás (IESA/UFG).
REFERENCES
1. Andersen KG, Rambaut A, Lipkin WI, Holmes EC, Garry RF. The proximal origin of SARS-CoV-2. Nature Med [Internet] 2020 [cited 2020 Maio 15]; 26: 450-52. Available from: https://www.nature.com/articles/s41591-020-0820-9
2. Portal do Instituto Brasileiro de Geografia e Estatística. Estatísticas sociodemográficas do IBGE [Internet]. 2020 [cited 2020 Maio 15]. Available from: https://www.ibge.gov.br/estatisticas/todos-os-produtos-estatisticas.html. Retrieved 06/04/2020
3. Coelho FC, Lana RM, Cruz OG, Villela D, Bastos LS, Piontti AP, et al. Assessing the potential impact of COVID-19 in Brazil: Mobility, morbidity and the burden on the health care system [Internet]. 2020 Apr [cited 2020 Maio 15]. Available from: http://dx.doi.org/10.2139/ssrn.3559609
4. World Health Organization. WHO and partners call for urgent investment in nurses [Internet]. 2020 [cited 2020 Maio 15]. Geneva News release.  Available from: https://www.who.int/news-room/detail/07-04-2020-who-and-partners-call-for-urgent-investment-in-nurses
5. World Health Organization. State of the World's Nursing Report – 2020 [Internet]. 2020 Apr   [cited 2020 Maio 29]. Available from: https://www.who.int/publications-detail/nursing-report-2020
6. World Health Organization. Brazil: The mais médicos programme [Internet]. 2018 [cited 2020 Maio 15]. Geneva; WHO. 14p. Available from: https://apps.who.int/iris/bitstream/handle/10665/326084/WHO-HIS-SDS-2018.19-eng.pdf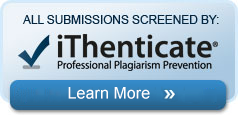 The articles published in Online Brazilian Journal of Nursing are indexed, classified, linked, or summarized by:
Affiliated to:
Sources of Support:
 Visit us:
The OBJN is linked also to the main Universities Libraries around the world.
Online Brazilian Journal of Nursing. ISSN: 1676-4285

This work is licensed under a Creative Commons:Noncommercial-No Derivative Works License.