The medicine of migration as a social process: the Italian experience
Abstract
Migration processes and migrant health protection policies are, today, a global problem to be faced by National States. The humanitarian or social crises generated must be observed from the understanding of a production linked to the political facts and specific processes that do not necessarily have to do with the migrants, but with the countries of destination. Therefore, to analyze the health of migrants and understand the role of health of migration, whether in the Italian, European or Brazilian context, it is necessary to analyze the political and social context in which migration processes take place and the social determinants that these processes generate.
References
Molinari A. As travessias das históricas migrações italianas: entre fatos e narrações. História (online) [Internet]. 2017, vol.36 [citado 2019-05-03], 115. Disponível em:
Francês I, Barandiarán M, Marcellán T, Moreno L. Estimulação psicocognoscitiva nas demências. An Sist Sanit Navar (online) [Internet]. 2003 setembro-dezembro. [acesso 19 de outubro de 2005]; 26(3). Disponível em: http://www.cfnavarra.es/salud/anales/textos/vol26/n3/revis2a.html
Silocchi C et al. Intersetorialidade e o trabalho em equipe: casos de estudo do Brasil e da Itália. Revista Saúde em Redes 2018; v. 4, p. 23-34.
DOI:
https://doi.org/10.17665/1676-4285.20186202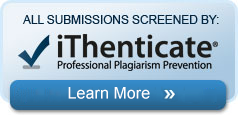 The articles published in Online Brazilian Journal of Nursing are indexed, classified, linked, or summarized by:
Affiliated to:
Sources of Support:
 Visit us:
The OBJN is linked also to the main Universities Libraries around the world.
Online Brazilian Journal of Nursing. ISSN: 1676-4285

This work is licensed under a Creative Commons:Noncommercial-No Derivative Works License.