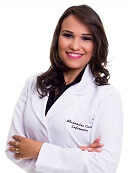 Repercussions of severe preeclampsia in neonatal outcomes: a cross-sectional study
Abstract
Aim: to analyze the factors associated with the neonatal outcomes of pregnant women diagnosed with severe preeclampsia. Method: This is a cross-sectional study developed in a maternity school, whose population corresponded to the fetuses/neonates of pregnant women diagnosed with severe pre-eclampsia. The sample corresponded to 157 charts, in a 12-month cut-off. For descriptive analysis, frequency and percentage values were used, while the results of the inferential analysis were presented by mean and standard deviation values. Data analysis was performed using SPSS 2.0. The research followed Resolution 466/2012 of the National Health Council. Expected results: Evidence is expected to signal the repercussions of severe preeclampsia on perinatal outcomes.
Keywords
Hypertension, Pregnancy-Induced; Perinatal Care;Obstetric Nursing;Neonatal Nursing
References
Pettifor J. Perinatal statistics – some goods news. South African Journal of Child Heath (online) [internet]. 2015 [cited 2016 jul 4]; 9(1):2. Available from: http://www.sajch.org.za/index.php/SAJCH/article/view/940/610. DOI:10.7196/SAJCH.940
Oliveira ORS, Matos IC, Silva TBP, Azevedo NM, Andrade M, Espirito Santo FH. Síndrome Hellp: estúdio de revisión para la atención de enfermeira. Enfermería Global (online) [internet]. 2012 [cited 2017 jul 4]; 11(28):337-45, 2012. Available from: http://scielo.isciii.es/scielo.php?script=sci_arttext&pid=S1695-61412012000400018.
Xavier RB, Bonan CJ, Martins AC, Silva KS. Reproductive risks and comprehensive care of pregnant women with hypertensive syndromes: a transversal study. Online braz j nurs (online) [Internet]. 2013 [cited 2017 set 26]; 12 (4): 823-33. Available from: http://www.objnursing.uff.br/index.php/nursing/article/view/4249. http://dx.doi.org/10.5935/1676-4285.20134249
DOI:
https://doi.org/10.17665/1676-4285.20176048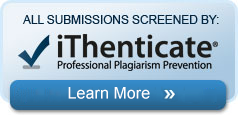 The articles published in Online Brazilian Journal of Nursing are indexed, classified, linked, or summarized by:
Affiliated to:
Sources of Support:
 Visit us:
The OBJN is linked also to the main Universities Libraries around the world.
Online Brazilian Journal of Nursing. ISSN: 1676-4285

This work is licensed under a Creative Commons:Noncommercial-No Derivative Works License.