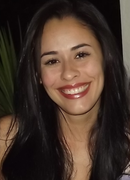 Interpersonal relationships in the surgical unit from the perspective of nursing workers: an exploratory study
Abstract
Objective:  to  identify  how  nursing  workers  perceive  interpersonal relationships established within the multiprofessional team working in a surgical center. method:  qualitative,  descriptive  and  exploratory  study  conducted  in the  surgical  center of  a  large  university  hospital  located  in  recife,  pernambuco,  brazil. twenty-five  nursing workers  participated in the  study  through  semi-structured  interviews.  content  thematic analysis was used to treat the data. results: three thematic categories emerged, namely: conception  of  interpersonal  relationships;  factors  that  negatively  impact  interpersonal relationships;  and  attitudes  and  practices  that  strengthen  interpersonal  relationships. conclusion:  reflecting  upon  the  interpersonal  relationships  established  among  the workers  in  the  surgical  center  can  provide  tools  for  managers  to  establish  coping strategies and ensure a harmonious work environment to favor integral, humanized and safe care for patients in critical conditions.
Keywords
Perioperative Nursing; Working Environment; Interpersonal Relations
References
Pereira FCC, Bonfada D, Valença CN, Miranda FAN, Germano RM. Compreensão de enfermeiros de centro cirúrgico a respeito do seu processo de trabalho. R. pesq. cuid. fundam. [Internet]. 2013 Mar [acesso 2014 out 21];5(1):3251-58. Disponível em:http://www.seer.unirio.br/index.php/cuidadofundamental/article/view/1879/pdf_675
Schmidt DRC, Dantas RAS, Marziale MHP. Ansiedade e depressão entre profissionais de enfermagem que atuam em blocos cirúrgicos. Rev Esc Enferm USP. 2011;45(2):487-93.
Ferla JBS. Ênfase nas relações interpessoais na formação do enfermeiro sob o paradigma ético-humanista. Trab. Educ. Saúde. 2015:11(3);633-657.
Kraemer FZ, Duarte MLC, Kaiser DE. Autonomia e trabalho do enfermeiro. Rev Gaúcha Enferm. 2010;32(3):487-94.
Hilleshein EF, Souza LM, Lautert L, Paz AP, Catalan VM, Meíra Gonçalves Teixeira MG, Mello DB. Capacidade para o trabalho de enfermeiros de um hospital universitário. Rev Gaúcha Enferm. 2011;32(3):509-15.
Rocha FLR, Marziale MHP, Carvalho MC, Id SFC, Campos MCT. A cultura organizacional de um hospital público brasileiro. Rev Esc Enferm USP. 2014;48(2):308-14.
Silva EM, Moreira MCN. Health team: negotiations and limits of autonomy, belonging and the acknowledgement of others. Ciência & Saúde Coletiva. 2015;20(10):3033-3042.
Kessler AI, Krug SBF. Do prazer ao sofrimento no trabalho da enfermagem: o discurso dos trabalhadores. Rev Gaúcha Enferm. 2012;33(1):49-55.
Minayo MCS. O desafio do conhecimento: pesquisa qualitativa em saúde. 14. ed. São Paulo: Hucitec; 2014.
Fontanella BJB, Ricas J. Turato ER. Amostragem por saturação em pesquisas qualitativas em saúde: contribuições teóricas. Cad. Saúde Pública. 2008;24(1):17-27.
Gomes R. Análise e interpretação de dados de pesquisa qualitativa. In: Minayo MCS. Pesquisa social: teoria, método e criatividade. Petrópolis: Editora Vozes; 2011. p. 79-108.
King IM. Toward a theory for nursing: systems, concepts, process. 1st ed. NewYork, USA: Delmar Thomson Learning; 1981. 181p.
Broca PV, Ferreira MA. Processo de comunicação na equipe de enfermagem fundamentado no diálogo entre Berlo e King. Esc Anna Nery. 2015;19(3):467-474.
Almeida RT, Ciosak SI. Communication between the elderly person and the Family Health Team: is there integrality? Rev. Latino-Am. Enfermagem [Internet]. 2013 Jul [cited 2015 dez 19];21(4):[07 telas]. Available from: http://www.scielo.br/pdf/rlae/v21n4/pt_0104-1169-rlae-21-04-0884.pdf
Possari JF, Gaidzinski RR, Lima AFC, Fugulin FMT, Herdman TH. Use of the nursing intervention classification for identifying the workload of a nursing team in a surgical center. Rev. Latino-Am. Enfermagem. 2015;23(5):781-8.
Miranda L, Rivera FJU, Artmann E. Trabalho em equipe interdisciplinar de saúde como um espaço de reconhecimento: contribuições da teoria de Axel Honneth. Physis. 2012; 22(2):1563-1568.
Ministério da Saúde. Portaria n. 198/GM, de 13 de fevereiro de 2004 (BR). Institui a Política Nacional de Educação Permanente em Saúde como estratégia do Sistema Único de Saúde para a formação e o desenvolvimento de trabalhadores para o setor e dá outras providências. Brasília, DF: Ministério da Saúde. 13 fev 2004.
Barth PO, Aires M, Santos JLG, Ramos FRS. Educação permanente em saúde: concepções e práticas de enfermeiros de unidades básicas de saúde. Rev. Eletr. Enf. [Internet]. 2014 Jul [acesso 20 jan 2016];16(3):604-11. Disponível em: http://dx.doi.org/10.5216/ree.v16i3.22020.
Salles RS, Corvino MPF, Gouvea MV. Continuing education and quality in a public hospital: a descriptive study. Online brazj nurs [internet] 2015 Mar [cited 2016 mar 09]; 14(3):248-54. Available from: http://www.objnursing.uff.br/index.php/nursing/article/ view/4589
Yamamoto TS, Machado MTC, Silva Junior AG. Educação permanente em saúde como prática avaliativa amistosa à integralidade em Teresópolis, Rio de Janeiro. Trab. Educ. Saúde. 2015;13(3): 617-637
DOI:
https://doi.org/10.17665/1676-4285.20175530