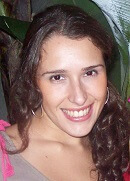 PET-Health as a lifelong learning device: a descriptive study
Abstract
General  aim:  to  evaluate  whether  PET-Health  has  been  constituted as   a   possibility   with   regard  to   continuing   education   for   professionals/preceptors employed by the health services. Specific aims: to identify and characterize the actions of Pet-Health, recognized by preceptors as a form of continuing education. Method: This is  a  descriptive  and  evaluative  study using  a  qualitative approach, to  be  undertaken  in mental health services that make use of PET experience in Niterói/RJ. For data collection, semi-structured interviews will be conducted with professionals who act as PET-HEALTH preceptors  in  the  mental  health  network.  Information  processing  will  be  based  on content  analysis.  At  the  end  of  this  study,  benefits  pointing  to  the  power  that  shapes PET-Health with regard to continuing education are expected.
Keywords
Health Education; Drugs; Health Professionals.
References
Ministério da Saúde (Brasil). Programa de educação pelo Trabalho para a Saúde- Pet-Saúde. Brasília: Ministério da Saúde, 2009. [cited 2014 Mar 14]. Available from: http://www.prosaude.org/noticias/prosaude-maio2009/resumoPET-SAUDE-29-04-09.pdf.
Abrahão A et al. Care networks coordinating teaching and service in health: a descriptive study. Online BrazJ Nurs [internet] 2013 Oct [cited 2015 Mar 06]; 12: 686-88. Available from: http://www.objnursing.uff.br/index.php/nursing/article/view/4549. doi:http://dx.doi.org/10.5935/1676-4285.20134549.
Ministério da Saúde (Brasil), Secretaria de Gestão do Trabalho e da Educação na Saúde. Política Nacional de Educação Permanente. Brasília: Ministério da Saúde; 2009. [cited 2014 May 20]. Available from: em:http://bvsms.saude.gov.br/bvs/publicacoes/politica_nacional_educacao_permanente_saude.pdp.
DOI:
https://doi.org/10.17665/1676-4285.20165410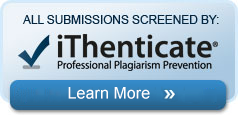 The articles published in Online Brazilian Journal of Nursing are indexed, classified, linked, or summarized by:
Affiliated to:
Sources of Support:
 Visit us:
The OBJN is linked also to the main Universities Libraries around the world.
Online Brazilian Journal of Nursing. ISSN: 1676-4285

This work is licensed under a Creative Commons:Noncommercial-No Derivative Works License.