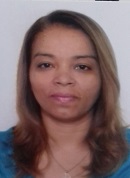 Intrinsic factors for the risk of fall of the elderly at home: a descriptive study
Abstract
Goal: to associate the intrinsic factors for risk of fall with the occurrence of falls in the home environment in elderly people with chronic diseases. Method: a descriptive study with a quantitative approach, conducted between June and July 2015 with 36 octogenarian elderly, participants of a multidisciplinary chronic disease monitoring program in the state of Rio de Janeiro. We applied the Downton Scale for data collection. Results: all the elderly underwent the Mini Mental State Examination and presented a 27 point average score; 86.1% presented high intrinsic risk for falls, although sensorial handicap (P = 0.09), previous falls (p = 0.35), drug use (p = 1) and ambulation (p = 1) did not present any significant association with the occurrence of the fall during the six months of follow-up. Conclusion: There was a high intrinsic risk of falling in the elderly population studied. Among the most prevalent factors were the previous falls and use of medications, especially hypotensive drugs.
Keywords
Nursing;Elderly;Accidental Falls;Patient Safety
References
Downton JH. Falls in the Elderly. London, UK: Edward Arnold; 1993:64-80,128-130.
World Health Organization (WHO). Falls: Fact sheet. 2016 [Homepage on Internet]. Avaliable from: http://www.who.int/mediacentre/factsheets/fs344/en/
Ministério da Saúde (BR). Secretaria de Vigilância em Saúde. Departamento de Análise de Situação de Saúde. Plano de ações estratégicas para o enfrentamento das Doenças Crônicas Não Transmissíveis (DCNT) no Brasil 2011-2022 [Internet]. Brasília: Ministério da Saúde; 2011 [citado 2012 jun 17]. Disponível em: http://portal.saude.gov.br/portal/arquivos/pdf/cartilha_dcnt_ pequena_portugues_espanhol.pdf
Aranda-Gallardo M, Enriquez de Luna-Rodriguez M, Canca-Sanchez JC, Moya-Suarez AB, Morales-Asencio JM. Validation of the STRATIFY falls risk-assessment tool for acute-care hospital patients and nursing home residents: study protocol. J Adv Nurs.2015.Aug;71(8):1948-57.
Freitas TS, Cândido ASC, Fagundes IB. Fall in the elderly: extrinsic and intrinsic causes and consequences. Revista Enfermagem Contemporânea [ Internet ]. 2014 Jun;3(1):70-79. Avaliable from: https://www5.bahiana.edu.br/index.php/enfermagem/article/view/292
Almeida, ST, Soldera CLC, Carli GA, Gomes I, Resende TL. Analysis of extrinsic and intrinsic factors that predispose elderly individuals to fall. Rev Assoc Med Bras [Internet]. 2012 [cited 2016 Apr 5];58(4):427-33. Available from: http://www.scielo.br/scielo.php?script=sci_arttext&pid=S0104-42302012000400012&lng=en&nrm=iso&tlng=en
Terassi M, Rissardo LK, Peixoto JS, Salci MA, Carreira L. Prevalence Of Drug Use In Institutionalized Elderly People: A Descriptive Study. Online braz j nurs [Internet]. 2012 Apr [Cited 2015 Sept 15];11(1). Available from: http://www.objnursing.uff.br/index.php/nursing/article/view/3516/html doi: http://dx.doi.org/10.5935/1676-4285.20120004
Almeida, ST, Soldera CLC, Carli GA, Gomes I, Resende TL. Analysis of extrinsic and intrinsic factors that predispose elderly individuals to fall. Rev Assoc Med Bras [Internet]. 2012 [cited 2016 Apr 5];58(4):427-33. Available from: http://www.scielo.br/scielo.php?script=sci_arttext&pid=S0104-42302012000400012&lng=en&nrm=iso&tlng=en
DOI:
https://doi.org/10.17665/1676-4285.20175354