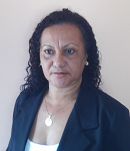 Validation of realistic simulators used for breastfeeding guidance: a quasi-experimental study
Abstract
Aim:  to  validate  low-fidelity,  handmade,  realistic  simulators  as  a breakthrough   educational   technology   for   guiding   puerperae   about   breastfeeding. Method:  this  is  an  exploratory,  cross-sectional  study,  with a  quantitative-qualitative approach,  divided  into  two  stages:  the  first  stage  a  piece  of  applied  research  and  the second  a  quasi-experimental  study.  An  intentional  sample  of  24  puerperae  staying  in rooming-in  facilities  of  a  public  maternity  hospital  was  taken.  The  sample  was  divided into two groups of 12: a control group and an experimental group. Results: the scientific literature showed biological and cultural difficulties regarding breastfeeding, such as with regard to breastfeeding position and holding, cracks in the nipples, the anatomy of the nipple,  breast  engorgement,  the  Brazilian  culture  of  "weak  milk"/not  enough  milk  and cramping  related  to  breastfeeding.    Breastfeed  handling  simulators  were  created  and validated  to  facilitate  the  learning  process.  Conclusion:  the use  of  simulators  as educational  technology  has  a  positive  impact  on  the  sample, reducing  the  difficulties related to breastfeeding. Practical implications: the use of these simulators was ground-breaking,  having  low  production  and  maintenance  costs,  also  in terms  of  changing the concepts and practices of the puerperae involved concerning the breastfeeding process.
Keywords
Realistic Simulators; Breastfeed Process; Puerpera; Self-care
References
Silva NM, Waterkemper R, Silva EF, Cordova FP, Bonilha ALL. Conhecimento de puérperas sobre amamentação exclusiva. Rev Bras Enfrm [Online]. 2014 Mar/Apr [Cited 2014 Jun 15];67(2):290-5. Available: http://www.scielo.br/pdf/reben/v67n2/0034-7167-reben-67-02-0290.pdf
Sousa CS, Turrini RNT. Validação de constructo de tecnologia educativa para pacientes mediante aplicação da técnica Delphi. Acta Paul Enferm. [Online].2012 [Cited 2015 May 20];25(6):990-6. Available: http://www.scielo.br/scielo.php?pid=S010321002012000600026&script=sci_arttext
Oliveira PM, Pagliuca LMF. Avaliação de tecnologia educativa na modalidade literatura de cordel sobre amamentação. Rev Esc Enferm USP [Online]. 2013 [Cited 2014 Oct 20]; 47(1):205-12. Available: http://www.scielo.br/pdf/reeusp/v47n1/a26v47n1.pdf
Wu D, Hu J, McCoy T, Efird J. The effects of a breastfeeding self-efficacy intervention on short-term breastfeeding outcomes among primiparous mothers in Wuhan, China. Journal Of Advanced Nursing [Online]. 2014 Aug [cited 2015 Jun 17]; 70(8):1867-1879. Available from: CINAHL with Full Text.
Edwards R, Bickmore T, Jenkins L, Foley M, Manjourides J. Use of an Interactive Computer Agent to Support Breastfeeding. Maternal & Child Health Journal [serial on the Internet]. 2013, Dec [cited 2015 Jun 17];17(10):1961-1968. Available from: CINAHL with Full Text.
Otsuka K, Taguri M, Dennis C, Wakutani K, Awano M, Jimba M, et al. Effectiveness of a Breastfeeding Self-efficacy Intervention: Do Hospital Practices Make a Difference?. Maternal & Child Health Journal [serial on the Internet].2014 [cited 2015 Jun 17];18(1):296-306. Available from: CINAHL with Full Text.
Pannu PK, Giglia RC, Binns CW, Scott JA, Oddy WH. The effectiveness of health promotion materials and activities on breastfeeding outcomes. Foundation Acta Pediatrica [Online]. 2011 [cited 2015 Sep 10];100:534-537. Available from:
http://onlinelibrary.wiley.com/doi/10.1111/j.1651-2227.2010.02105.x/pdf
Howell EA, Bodnar-Deren S, Balbierz A, Parides M, Bickell N. An intervention to extend breastfeeding among black and Latina mothers after delivery. Am J Obstet Gynecol [Online]. 2014 Mar [Cited 2015 Sep 10];210(239):1-5. Available:
http://dx.doi.org/10.1016/j.ajog.2013.11.028
Strapasson MR, Nedel MNB. Puerpério imediato: desvendando o significado da maternidade. Rev Gaúcha Enferm [Online]. 2010 Sep [Cited 2014 Jun 15];31(3):521-8.
Available: http://www.scielo.br/pdf/rgenf/v31n3/v31n3a16.pdf
Teixeira E, Mota VMSS. Tecnologias Educacionais em Foco. 1ª ed. São Paulo: Difusão; 2011.
Teixeira E. Tecnologias em Enfermagem: produções e tendências para a educação em saúde com a comunidade. Rev. Eletr. Enf. [Online]. 2010 Oct/Dec [Cited 2015 May12]; (4):598. Available from: http://dx.doi.org/10.5216/ree.v12i4.12470
DOI:
https://doi.org/10.17665/1676-4285.20165345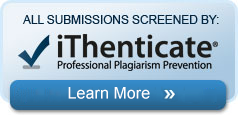 The articles published in Online Brazilian Journal of Nursing are indexed, classified, linked, or summarized by:
Affiliated to:
Sources of Support:
The OBJN is linked also to the main Universities Libraries around the world.
Online Brazilian Journal of Nursing. ISSN: 1676-4285

This work is licensed under a Creative Commons:Noncommercial-No Derivative Works License.