Experience of male adolescents and young adults with respect to the puerperium of their partners: an exploratory-descriptive study
Abstract
Aim: to understand the experience of adolescents and young adults in terms of the postpartum period of their companions as part of the Family Health Strategy. Method: This is a descriptive exploratory study, using a qualitative approach, developed in the family health units in the city of Caicó, Rio Grande do Norte. Respondents will be male adolescents and young adults who are accompanying their partners in the indirect postpartum period. A semi-structured interview will be used as the data collection technique. The information collected will be assessed using Grounded Theory and interpreted by symbolic interaction. Expected results: from the analysis of adolescents' and young adults' experience, we intend to delineate nursing actions that could be developed with regard to this group in the postpartum period. It is also intended to foster discussions to strengthen male involvement and the improvement of nursing care in terms of health care for the family as a whole.
Keywords
Ciências da Saúde; Enfermagem; Adolescente.
References
Bueno MNC, Meincke SMK, Schwartz E, Soares MC, Corrêa ACL. Paternidade na adolescência: a família como rede social de apoio. Texto Contexto Enferm [Internet].2012 [cited 2015 mai 24];21(2):313-9. Available from: http://www.scielo.br/pdf/tce/v21n2/a08v21n2.pdf.
Fiedler ML, Araújo A, Souza MCC. A prevenção da gravidez na adolescência na visão de adolescentes. Texto Contexto Enferm [Internet]. 2015 [cited 2015 mai 27];24(1):30-7. Available from: http://www.scielo.br/pdf/tce/v24n1/pt_0104-0707-tce-24-01-00030.pdf.
Melo RM, Brito RS.The fathers' perception about their presence in the labor room during the birth of their child: a descriptive study. Online braz j nurs [Internet]. 2013 Oct [cited 2015 jun 03]; 12 Suppl: 596-98. Available from: http://www.objnursing.uff.br/index.php/nursing/article/view/4470
DOI:
https://doi.org/10.17665/1676-4285.20155343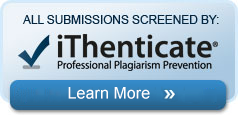 The articles published in Online Brazilian Journal of Nursing are indexed, classified, linked, or summarized by:
Affiliated to:
Sources of Support:
 Visit us:
The OBJN is linked also to the main Universities Libraries around the world.
Online Brazilian Journal of Nursing. ISSN: 1676-4285

This work is licensed under a Creative Commons:Noncommercial-No Derivative Works License.