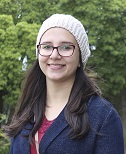 The nurse technician in nursing care systematization: a phenomenological research
Abstract
Aim:  To  understand  the  ideals  of  nursing  students  about  theparticipation  of  the technician  in  the  Systematization  of  Nursing  Care  (SNC),  based  on the  theoretical  framework  by  Alfred  Schutz.  Method:  This  is  a  research  using  the comprehensive phenomenological method of Alfred Schutz. Results: Data was collected by  focus  group  with  eight  academic  nursing  students  from  a  public  university  in  Rio Grande do Norte. Discussion: the analysis of the speeches allowed  to reveal the typical ideals  of  participants  from two  perspectives  -  the  reasons  for  and  reasons-because the nursing  technicians  should  attend  the  SNC.  Conclusion:  the  typical  ideal  is  drawn delineating the investigated action - the nursing technician should participate in the SNC -  along  with  their  reasons-for  and  their  reasons-because;  also  elucidating  the  typical nursing student puppet who believes in consolidation of SNC through teamwork.
Keywords
Nursing; Nursing Technician; Systematization of Nursing Assistance.
References
Carvalho ACTR, Oliveira KT, Almeida RS, Souza FS, Menezes HF. Reflecting on the practice of nursing care systematization in the intensive care unit. R. pesq.: cuid. fundam. online 2013; 5(2):3723-29.
Silva EGC, Oliveira VC, Neves GBC, Guimarães TMR. Nurses' knowledge about Nursing Care Systematization: from theory to practice. Rev Esc Enferm USP 2011; 45(6):1376-82.
Menezes SRT, Priel MR, Pereira LL. Nurses' autonomy and vulnerability in the Nursing Assistance Systematization practice. Rev Esc Enferm USP 2011; 45(4):953-8.
Silva JP, Garanhani ML, Guariente MHDM. Nursing care systems and complex thought in nursing education: document analysis. Rev Gaúcha Enferm 2014; 35(2):128-34.
Nóbrega RV, Nóbrega MML, Silva KL. Diagnósticos, resultados e intervenções de enfermagem para crianças na Clínica Pediátrica de um hospital escola. Rev Bras Enferm 2011; 64(3):501-10.
Pimpão FD, Lunardi Filho WD, Vaghetti HH, Lunardi VL. Percepção da equipe de enfermagem sobre seus registros: buscando a sistematização da assistência de enfermagem. Rev Enferm UERJ 2010; 18(3):405-10.
Brasil. Ministério da Saúde. Decreto 94.406, de 8 de Junho de 1987: regulamenta a Lei n. 7.498, de 25 de Junho de 1986, que dispõe sobre o exercício da enfermagem e dá outras providências. Diário Oficial da República Federativa do Brasil. Brasília (DF); 1987.
Lus S. Portal da Enfermagem. Total de Profissionais no Brasil [internet]. 2011 [acesso em 17 jan 2013]. Disponível em: http://www.portaldaenfermagem.com.br/estatisticas.asp
Schutz A. Sobre fenomenologia e relações sociais. Petrópolis (RJ): Vozes; 2012.
Schutz A. Fenomenologia del mundo social: introducción a la sociologia comprensiva. Buenos Aires (Argentina): Editorial Paidos; 1972.
Zeferino MT. Mundo-vida de caminhoneiros: uma abordagem compreensiva para a enfermagem na perspectiva de Alfred Schutz. Florianópolis (SC). Tese. [Doutorado em Enfermagem] - Programa de Pós-Graduação em Enfermagem, Universidade Federal de Santa Catarina; 2010.
Minayo MCS. O desafio do conhecimento: pesquisa qualitativa em saúde. 12ª ed. São Paulo (SP): Hucitec; 2010.
Gabriel CS, Gabriel AB, Bernardes A, Rocha FLR, Miasso AI. Qualidade na assistência de enfermagem hospitalar: visão de alunos de graduação. Rev Gaúcha Enferm 2010; 31(3):529-35.
Jabbur MFLO, Costa SM, Dias OV. Percepções de acadêmicos sobre a enfermagem: escolha, formação e competências da profissão. Rev Norte Min Enferm 2012; 1(1):3-16.
Maria MA, Quadros FAA, Grassi MFO. Sistematização da assistência de enfermagem em serviços de urgência e emergência: viabilidade de implantação. Rev Bras Enferm, Brasília 2012; 65(2): 297-303.
Brasil. Conselho Federal de Enfermagem. Resolução 358, de 15 de outubro de 2009: dispõe sobre a Sistematização da Assistência de Enfermagem e a implementação do Processo de Enfermagem em ambientes, públicos ou privados, em que ocorre o cuidado profissional de Enfermagem, e dá outras providências. Brasília (DF); 2009.
Oliveira APC, Coelho MEAA, Almeida VCF, Lisboa KWSC, Macêdo ALS. Sistematização da assistência de enfermagem: implementação em uma unidade de Terapia intensiva. Rev Rene 2012; 13(3):601-12.
Camelo SHH. Professional competences of nurse to work in Intensive Care Units: an integrative reviewRev. Latino-Am. Enfermagem 2012; 20(1):192-200.
Fernandes MC, Silva LMS, Moreira TMM, Silva MRF. Factors involved in the management of nursing care: a descriptive study. Online braz j nurs 2013; 12 (2): 522-33.
DOI:
https://doi.org/10.17665/1676-4285.20165213