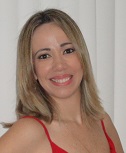 Existential workshops: soft technology in nursing care for adolescents on hemodialysis
Abstract
Aim: To describe and evaluate the use of soft technology in nursing care for adolescents suffering from chronic renal diseases and undergoing hemodialysis. Method: This is a convergent-care study, using a qualitative approach, performed in a dialysis clinic in Fortaleza/CE between February and April 2012. Eight workshops were conducted, with the participation of eight teenagers. For the analysis of the information we used a structuring process, which includes collection, synthesis, theorization and contextualization. Results: The technology allowed the expression of feelings, the observation of behavioral changes and the identification of emotional responses, associated with the experiences of chronic renal patients undergoing hemodialysis. Discussion: It reinforces the importance of soft technology use in this scenario, since the creation of a therapeutic environment and the doctor-patient interaction favor an individualized and humanized care. Conclusion: The technology favored humanization and working on aspects related to hosting, sharing experiences, sensitive listening and the development of a bond.
Keywords
Adolescence;Light technology;Nursing Care;Hemodialysis.
References
Marques FA, Legal EJ, Höfelmann DA. Insatisfação corporal e transtornos mentais comuns em adolescentes. Rev paul pediatr. 2012; 30( 4 ): 553-61.
Beretta LL, Santos MLSC, Fuly PSC, Quintanilha BMD, Berardinelii LMM, Aquino JHW. Resilience in adolescents suffering from nom-communicable disease: a crosssectional study. Online Brazilian Journal of Nursing. 2013;12(4): 4481-87.
Riella MC. Princípios de nefrologia e distúrbios hidroeletrolíticos. 5 ed. Rio de Janeiro: Guanabara Koogan; 2010.
Oliveira APC, Sousa AS, Mendonça AEO, Silva, RAR. Intradialytic complications in patients with chronic renal failure submitted to hemodialysis: integrative review. J Nurs UFPE on line. 2013; 7(spe):6639-45.
Leite MF, Gomes IP, Ribeiro KSQS, Anjos UU, Moraes RM, Coller N. Estratégias de enfrentamento de cuidadores de criança com doença crônica: estudo metodológico. Online Brazilian Journal of Nursing. 2013; 12 (2): 238-50.
Lorenzini AE. Schaefer AFM. Andrade SDL. Organization of care practices in the health network. Online Brazilian Journal of Nursing [periódico online]. 2011 [Acesso em 2013 maio 8]; 10(1). Disponível em: http://www.objnursing.uff.br/index.php/nursing/article/view/3220
Merhy EE. Saúde: a cartografia do trabalho vivo. 2 ed. São Paulo: Hucitec; 2005.
Rosso FR, Lima MADS. Acolhimento: tecnologia leve nos processos gerenciais do enfermeiro. Rev Bras Enferm. 2005; 58(3):305-10.
Souza AMA. Coordenação de grupos: aspectos técnicos. In: Souza AMA, organizadora. Coordenação de grupos: teoria, prática e pesquisa. Fortaleza: Expressão Gráfica; 2011.
Trentini M, Paim L. Pesquisa em enfermagem: uma modalidade convergente-assistencial. Florianópolis: Editora UFSV; 1999.
Conselho Nacional de Saúde (BR). Comissão Nacional de Ética em Pesquisa – CONESP. Resolução CNS 466 de 12 dezembro de 2012. Diretrizes e normas regulamentadoras de pesquisas envolvendo seres humanos. Diário Oficial da União [periódico na internet]. 13 jun 2013, Seção 1, p. 59 [acesso em: 4 jul 2013]. Disponível em: http://conselho. saude.gov.br/ resolucoes/2012/Reso466.pdf.
Meier MJ. Tecnologia em enfermagem: desenvolvimento de um conceito [tese de doutorado]. Florianópolis (SC): Universidade Federal de Santa Catarina; 2004.
Barbosa GS, Valadares Gv. Significando a práxis do enfermeiro de hemodiálise: contribuições ao cuidado de enfermagem - Teoria Fundamentada. Online Brazilian Journal of Nursing.2011; 10 (2): 3258-62.
Salvador PTCO, Oliveira RKM, Costa TD, Santos VEP, Tourinho FSV. Technology and innovation for nursing care. Rev. enferm. UERJ, Rio de Janeiro. 2012; 20(1):111-7.
Meyer DE. Como conciliar humanização e tecnologia na formação de enfermeiras/os? Rev Bras Enferm. 2002; 55(2):189-95.
Ramos IC. Representações sociais dos adolescentes em situação de doença renal crônica sobre o adoecimento e o cuidado [dissertação de mestrado]. Fortaleza (CE): Universidade Estadual do Ceará; 2007. 138p
Ricciardelli L, McCabe MP. Body Image development in adolescent boys. In Cash TF, Smolak L. Body Image: a handbook of science, practice and prevention. New York: Guilford Press; 2011.p. 85-92.
Barbosa GS, Valadares GC. Experimentando atitudes e sentimentos: o cotidiano hemodialítico como base para o cuidar em enfermagem. Esc Anna Nery Rev Enferm 2009; 13 (1): 17-23
Waldow Vera Regina, Borges Rosália Figueiró. Cuidar e humanizar: relações e significados. Acta paul. enferm. [serial on the Internet]. 2011 [cited 2014 Feb 28]; 24( 3 ): 414-418. Available from: http://www.scielo.br/scielo.php?script=sci_arttext&pid=S010321002011000300017& ng=en. http://dx.doi.org/10.1590/S0103-21002011000300017.
Bermejo JC. Humanizar a saúde: cuidado, relações e valores. Petrópolis (RJ): Vozes; 2008.
DOI:
https://doi.org/10.5935/1676-4285.20155052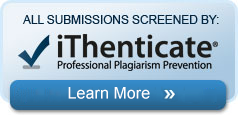 The articles published in Online Brazilian Journal of Nursing are indexed, classified, linked, or summarized by:
Affiliated to:
Sources of Support:
 Visit us:
The OBJN is linked also to the main Universities Libraries around the world.
Online Brazilian Journal of Nursing. ISSN: 1676-4285

This work is licensed under a Creative Commons:Noncommercial-No Derivative Works License.