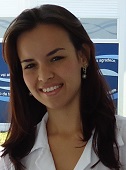 Nursing consultation as part of the Family Health Strategy: a descriptive study
Abstract
Aim: To analyze nursing consultation as part of the Family Health Strategy (FHS) and to describe the approaches involved in the work of nurses as part of the nursing consultation process in this scenario. Method: This project takes the form of a descriptive research using a qualitative approach in Family Health Units in the city of Rio de Janeiro. Data collection will take place from March 2015. We will use a focused interview approach with 14 nurses working in FHS and through simple observation of nursing visits, recorded in an institutional diary. Afterwards, the data collected will be analyzed with the use of hermeneutics and dialectics, which is the art of understanding the meanings and significances that go beyond what is presented as a finding, without ignoring the existence of contradictions that represent the context in which the events happen.
Keywords
Nursing; Primary Care; Nursing Consultation; Family Health
References
Ministério da Saúde (Brasil). Departamento de Atenção Básica. Política Nacional de Atenção Básica. Secretaria de Atenção à Saúde. Brasília: Ministério da Saúde; 2012.
Abrahão AL. Work and care in the actions of the nursing in technician: a descriptive study. Online Braz J Nurs [internet]. 2013 Oct [cited 2014 Jul 30] 12:737-39. Available from: http://www.objnursing.uff.br/index.php/nursing/article/view/4544%2A/pdf_2
Marx, K. O Capital. Crítica da economia política. Livro primeiro. O Processo de Produção do capital. Tomo I. São Paulo: Nova Cultura Ltda; 1996.
DOI:
https://doi.org/10.5935/1676-4285.20145012