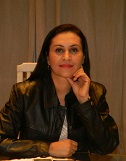 Serotonin biomarkers and brain-derived neurotrophic factors in heart failure: a prospective cohort
Abstract
Aim: To analyze the prognostic of serotonin biomarkers and brain-derived neurotrophic factors (BDNF) on depression in patients with systolic heart failure. Method: An observational, multicenter, prospective cohort study in three specialized centers, from April 2014 to November 2016. Study protocol: multidisciplinary medical consultation, depression inventory, quality of life questionnaire and blood test to measure serotonin and BDNF, with analysis via high performance liquid chromatography and ELISA, respectively. In order to study the association of these markers with the analytical methods used, a statistical evaluation will be carried out using the chi-square test and the Pearson correlation coefficient. For the analysis of mortality and hospitalization, logistic regression and analysis of mortality risk will be used. The statistical significance is 5%. Expected results: biological markers are more effective than conventional tests (questionnaires) when used to identify the degree of depression.
Keywords
Serotonin; Brain-Derived Neurotrophic Factor; Heart Failure; Depression
References
Altay H, Zorlu A, Kocum HT, Demircan S, Yilmaz N, Yilmaz MB. Relação entre Paratormônio e Depressão na insuficiência cardíaca. Arq. Bras. Cardiol. (Online) [internet]. 2012 Oct [cited 2014 May 15]; 99(4): 915-23. Available from: http://www.scielo.br/pdf/abc/v99n4/aop08512.pdf. doi: http://dx.doi.org/10.1590/S0066-782X2012005000088.
Bhuiyan S, Tagashira H, Fukunaga K. Current Perspective Crucial Interactions Between Selective Serotonin Uptake Inhibitors and Sigma-1 Receptor in Heart Failure. J Pharmacol Sci. (Online) [internet]. 2013 March [cited 2014 May 21]; 121(3):177–84. Available from: https://www.jstage.jst.go.jp/article/jphs/121/3/121_12R13CP/_pdf. doi: http://dx.doi.org/10.1254/jphs.12R13CP.
Lima DVM, Santos SS. Curso rápido para autores: metadados para a pesquisa de enfermagem – update 2011. Online Braz J Nurs [Internet]. 2011 October [Cited 2014 May 20]; 10 (2). Available from: http://www.objnursing.uff.br/index.php/nursing/article/view/3633. doi: http://dx.doi.org/10.5935/1676-4285.20113633.
DOI:
https://doi.org/10.5935/1676-4285.20144975