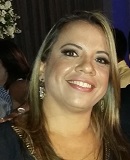 Nursing diagnostics, results and interventions to elderly patients with diabetes: a case study
Abstract
Objective: identify diagnoses, results and nursing interventions to an elderly  with  diabetes  mellitus  using  the  International  Classification  for  Nursing  Practice (CIPE®) 2011. Method: a case study describing nursing assistance to identify diagnoses, results  and  nursing  interventions  using  CIPE®  2011.  Results:  were  prioritized  nine diagnoses:  dyspnea  on  minimal  exertion;  volume  of  excess  fluid  (edema);  deficit  of partial self-care to feed themselves; total self-care deficit for bathing, dressing, hygiene; diabetic  wound  in  the  left  lower  limb;  skin  integrity  impaired  in  the  abdomen;  severe pain in the lower limbs; lack of adherence to treatment regimen and lack of knowledge about  the  disease.  Discussion:  most  checked  nursing  diagnoses  is closely  related  to chronic diabetic complications, plus the physiological changes of aging.
Keywords
Nursing; Diabetes; Diagnoses; Classification system
References
Ministério da Saúde (BR). Secretaria de Vigilância em Saúde. Departamento de Análise de Situação de Saúde. Plano de ações estratégicas para o enfrentamento das doenças crônicas não transmissíveis (DCNT) no Brasil 2011-2022. Brasília (DF); 2011.
Lerário AC. Peculiaridades do tratamento do idoso com diabetes. Capítulo 9. In: E-book Diabetes na prática clínica. Sociedade Brasileira de Diabetes; 2011 [cited 2012 Jan 20]Available from: http://www.diabetesebook.org.br
Sociedade Brasileira de Diabetes (SBD). Cuidados de enfermagem em Diabetes Mellitus. Grossi SAA, Pascali PM (Org.)Itapevi, SP: A.C. Farmacêutica; 2011.
Teixeira CRS, Becker TAC, Citro R, Zanetti ML, Landim CAP. Validação de intervenções de enfermagem em pessoas com diabetes mellitus. RevEscEnferm USP. 2011;45(1):173-9.
Becker TAC, Teixeira CRS, Zanetti ML. Diagnósticos de enfermagem em pacientes diabéticos em uso de insulina. RevBrasEnferm. 2008;61(6): 847-52.
Ministério da Saúde (BR). Conselho Nacional de Saúde. Comissão Nacional de Ética em Pesquisa – CONEP. Resolução nº 466/12. Diretrizes e normas regulamentadoras de pesquisas envolvendo seres humanos. Brasília (DF); 2012.
Virgínio N. Validação de instrumento de coleta de dados de enfermagem para clientes hospitalizados [dissertação]. João Pessoa: Centro de Ciências da Saúde, Universidade Federal da Paraíba; 2003.
Institute for Human and Machine. Cognition-CmapTools. University of West Florida. [Cited 2012 Mar 10] Available from:http://cmap.ihmc.us
International Council of Nurses.Classificação Internacional para a Prática de Enfermagem Versão 2011. [cited 2013 Jan 24] available from:http://www.icn.ch/images/stories/documents/pillars/Practice/icnp/translations/icnp-Brazil-Portuguese_translation.pdf
Smeltzer SC, Bare BG, Hinke JL, Cheever KH. Brunner&Suddarth Tratado de enfermagem médico-cirúrgica. 11ª ed. Guanabara Koogan; 2009.
Borba AKOT, Marques APO, Leal MCC, Ramos RSPS. Práticas educativas em diabetes Mellitus: revisão integrativa da literatura. Rev Gaúcha Enferm. 2012;33(1):169-76.
Silva LMC, Palha PF, Barbosa GR, Protti ST, Ramos AS. Aposentados com diabetes tipo 2 na Saúde da Família em Ribeirão Preto, São Paulo - Brasil. RevEscEnferm USP. 2010;44(2):462-8.
Rezende KF, Nunes MAP, Melo NH, Malerbi D, Chacra AR, Ferraz MB. Internações por pé diabético: comparação entre o custo direto estimado e o desembolso do SUS. ArqBrasEndocrinolMetab. 2008;52(3):523-30.
Nascimento SS, Oliveira DF, Barbosa LR, Stival MM. Julgamento clínico de enfermagem em idosos portadores de Diabetes Mellitus fundamentado na teoria do déficit do autocuidado. Anuário da Produção de Iniciação Científica Discente, 2008;11(12):91-106.
Pereira DAG, Lustosa LP, Murta FN, Prata KO, Saraiva PS, Cunha-Filho IT. Avaliação do equilíbrio estático em pacientes fisicamente ativos com doença arterial obstrutiva periférica – um estudo piloto. Ter Man. 2011;9(41):49-53.
Nóbrega OT, Karnikowski MGO. A terapia medicamentosa no idoso: cuidados na medicação. CienSaude Colet. 2005;10(2):309-13.
Souza LM, Lautert L, Doll J, Silva MCS. Nursing consultation to elderly people based on andragogy: a review article. (Online)[internet]. 2009 February 3;[cited 2012 June 10]; 8(1). Avaliable from: http://www.objnursing.uff.br/index.php/nursing/article/view/2119
Oliveira KCS, Zanetti ML. Conhecimento e atitude de usuários com diabetes mellitus em um Serviço de Atenção Básica à Saúde. RevEscEnferm USP. 2011;45(4):862-8.
DOI:
https://doi.org/10.17665/1676-4285.20164964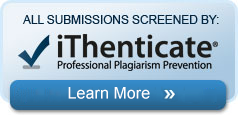 The articles published in Online Brazilian Journal of Nursing are indexed, classified, linked, or summarized by:
Affiliated to:
Sources of Support:
The OBJN is linked also to the main Universities Libraries around the world.
Online Brazilian Journal of Nursing. ISSN: 1676-4285

This work is licensed under a Creative Commons:Noncommercial-No Derivative Works License.