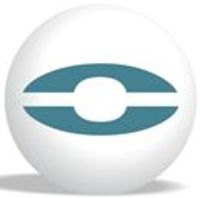 Influence of psychosocial needs in the mental health of the children
Abstract
This article of bibliographical revision has as objective to correlate the psychosocial needs (love, acceptance, attention, gregarious and security) of the Horta's Theory Human Basic Needs with the mental health the children of 0 to 5 years, searching to offer subsidies for the practical professional of nursing. For this, the child makes a rescue of the assistance given, since the old age, when they were forgotten, the discoveries of Freud on the unconscious human being and the valuation them feelings of these in the first years of life. Finally, using the estimated theoreticians of the care in nursing, describes the importance of the evaluation of the psychosociais needs for the mental health of the children.
Keywords
Mental Health; Child; Nursing.
References
Áries P. História social da criança e da família. 2ed. Rio de Janeiro: LTC; 1981. p. 9-156.
Atkinson LD; Murray ME. Fundamentos de enfermagem – introdução ao processo de enfermagem. Rio de Janeiro: Guanabara Koogan; 1989.
Benedet SA; Bub BC. Manual de diagnóstico de enfermagem: uma abordagem baseada na teoria das necessidades humanas básicas e na classificação de diagnóstico da NANDA. 2ed. Florianópolis: Bernúnci; 2001.
Bíblia Sagrada. 26ªed. São Paulo: Ed. Padtoral, 1998. p. 69-71
Bowlby J. Cuidados maternos e saúde mental. São Paulo: Martins Fontes, 1981.
Castro ML. O desenvolvimento da afetividade: a constituição das relações de objeto. [s.l.]: [s.n.]; 2003. [cited 2003 Dec 9]. Available from: http://www.psiconica.com/psimed/files/desenvolvimento.pdf
Du Gás BW. Enfermagem prática. 4ªed. Rio de Janeiro: Guanabara; 1984.
Ferreira Filha MO; Silva ATMC. Saúde mental e reforma psiquiátrica: uma abordagem psicossocial. Rev. Conceitos. João Pessoa. 2002 Jul/Dez; 1(1):102-7.
From E. Psicanálise e sociedade contemporânea. 9ªed. Rio de Janeiro: Jorge Zahar; 1979. p.35-75.
Gonçalves MMC. Enfermagem e segurança emocional do paciente. Rev. Enf. Novas Dimensões. 1979 jan/fev; 5(1):31-36,
Horta WA. Processo de enfermagem. São Paulo: EPU/ Editora da USP; 1979.
Lottermann C. Enfermagem e segurança emocional. Rev. Gaúcha de Enf. Porto Alegre, 1982 Jun.; 3(2):127-32
Marcílio ML. História social da criança abandonada. São Paulo: Hucitec; 1998.
Maslow AH. Motivation and Personality. 2nd. ed. New York: Harper & Row; 1970. p.35-57.
Mello F. Sensibilidade à flor da pele: excesso de estímulo aliado à sensação de pouco afeto podem desencadear no bebê reações de estresse. Rev. Crescer em família, São Paulo, 1999 Nov; 6(72):28-31.
Mohama J. O mundo e eu. Rio de Janeiro: Agir; 1963.
Montagu A. Tocar: o significado humano da pele. 5. ed. São Paulo: Summe; 1988.
Orlandi O. Teoria e prática do amor a criança – introdução a pediatria social no Brasil. Rio de Janeiro: Jorge Zahar; 1985.
Silva KL. Construção e validação de instrumento de coleta de dados para crianças hospitalizadas. [Dissertação] João Pessoa: Programa de Pós-Graduação em Enfermagem da Universidade Federal da Paraíba; 2004.
Wong DL. Enfermagem pediátrica: elementos essenciais à intervenção efetiva. 5ed. Rio de Janeiro: Guanabara Koogan; 1999.
DOI:
https://doi.org/10.17665/1676-4285.20044927