Nursing and the integrated treatment for a newborn with congenital heart disease - a case report
Abstract
This study reports the case of a newborn with congenital heart disease (transposition of the great arteries[TGA]) demanding complex and specific treatment. In a Pediatric Intensive Care Unit(ICU), the daily practice with children having this category of anomalies demands a properly qualified nursing staff driving the care with technical and scientific knowledge. This study focus the pediatric nursing actions taken on the integrated treatment during postoperatory of a low-weight newborn submitted to corrective surgery.
Keywords
Nursing Care; Heart Defects; Congenital; Infant; Low Birth Weight.
References
Ferreiro CR. Pós-operatório. São Paulo; 2002. [Apostila do Curso de Pós-operatório de cirurgia cardíaca pediátrica - Centro de Estudos do Hospital Israelita Albert Einstein – HIAE]
Navantino AF, Corrêa MD. Manual de Perinatologia. 2. ed. Rio de Janeiro: Medsi; 1995.
Kenner C. Enfermagem Neonatal. 2ª ed. Rio de Janeiro: Reichmann e Affonso; 2000.
Munir E. Cardiologia em pediatria: temas fundamentais. São Paulo: Roca; 2000.
Moore KL, Persaud TVN. Embriologia Clínica. Trad. de Ithamar Vugman. 6ª ed. Rio de Janeiro: Guanabara Koogan; 2000.
Crain EF, Gershel JC. Manual Clínico de Emergências em Pediatria. 3ª ed. São Paulo: Andrei; 1999.
Miura E, Procyanoy RS. Neonatologia: princípios e prática. 2. ed. Porto Alegre: Artes Médicas; 1997.
Braunwald E, Zipes DP, Libby P. Tratado de Medicina Cardiovascular. 5ª ed. São Paulo: Roca; 1999.
Piva JP, Carvalho P, Garcia PC. Terapia intensiva em pediatria. 4ª ed. Rio de Janeiro: Medsi; 1997.
Garcia AM. Circulação Extracorpórea em Crianças. [cited Nov 2004]. Available from:http://www.perfline.com/artigos/artigos98/ceccrian.htm
DOI:
https://doi.org/10.17665/1676-4285.20054803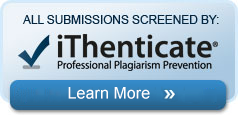 The articles published in Online Brazilian Journal of Nursing are indexed, classified, linked, or summarized by:
Affiliated to:
Sources of Support:
 Visit us:
The OBJN is linked also to the main Universities Libraries around the world.
Online Brazilian Journal of Nursing. ISSN: 1676-4285

This work is licensed under a Creative Commons:Noncommercial-No Derivative Works License.