Brazilian transcultural adaptation of the "Family caregiver-specific quality of life scale": a methodological study
Abstract
Aim: to perform a transcultural adaptation of the Family Caregiver-Specific Quality of Life Scale to be used in Brazil. Method: a simple, easily applicable questionnaire was applied, composed of 16 questions, subdivided into the physical, psychological, social and spiritual domains, which was originally tested on a population composed of caregivers for heart failure patients. In this methodological study, the process of adaptation involved the translation, synthesis of translations, back translation and a committee of evaluators. Results: after the translation process, the committee of evaluators suggested some changes to the questionnaire that were authorized by its original author. Discussion: the questionnaire was considered pertinent to Brazilian culture, and to adequately represent the target-population, as well as presenting a good semantic equivalence between the final version in Portuguese and the original version. Conclusion: the instrument has proven to be sufficiently adequate to be used in the general population, and it has also been psychometrically validated.
Keywords
Transcultural Adaptation; Heart Failure; Nursing
References
Bocchi EA, Marcondes-Braga FG, Bacal F, Ferraz AS, Albuquerque D, Rodrigues D. Atualização da diretriz brasileira de insuficiência cardíaca crônica-2012. Arquivos Brasileiros de Cardiologia. 2012;98(1):1-33.
Jorge AJL, Mesquita ET. Insuficiência Cardíaca com Fração de Ejeção Normal: estado da arte. Rev SOCERJ. 2008;21(6):409-17.
Santos RMBL, Galdeano LE. Qualidade de vida de portadores de insuficiência cardíaca. Acta Paul Enferm. 2008;21(2):243-8.
Janssen DJA, Spruit MA, Wouters EFM, Schols JMGA. Family caregiving in advanced chronic organ failure. Journal of the American Medical Directors Association. 2012;13(4):394-9.
Collins LG, Swartz K. Caregiver care. Am Fam Physician. 2011;83(11):1309-17.
Pressler SJ, Gradus-Pizlo I, Chubinski SD, Smith G, Wheeler S, Wu J, et al. Family caregiver outcomes in heart failure. American Journal of Critical Care. 2009;18(2):149-59.
Whittingham K, Barnes S, Gardiner C. Tools to measure quality of life and carer burden in informal carers of heart failure patients: A narrative review. Palliative medicine. 2013;27(7):596-607.
Achury Saldaña DM, Castaño Riaño HM, Gómez Rubiano LA, Guevara Rodríguez NM. Calidad de vida de los cuidadores de pacientes con enfermedades crónicas con parcial dependencia. Investigación en Enfermería Imagen y Desarrollo. 2011;13(1).
Saunders MM. Indicators of health-related quality of life in heart failure family caregivers. Journal of Community Health Nursing. 2009;26(4):173-82.
Hwang B, Fleischmann KE, Howie-Esquivel J, Stotts NA, Dracup K. Caregiving for Patients With Heart Failure: Impact on Patients' Families. American Journal of Critical Care. 2011;20(6):431-42.
Giusti E, Befi-Lopes DM. Tradução e adaptação transcultural de instrumentos estrangeiros para o Português Brasileiro (PB). Pró-Fono Revista de Atualização Científica. 2008;20(3):207-10.
Sardinha A, Nardi AE, Eifert GH. Tradução e adaptação transcultural da versão brasileira do Questionário de Ansiedade Cardíaca; Translation and cross-cultural adaptation of the Brazilian Version of the Cardiac Anxiety Questionnaire. Rev psiquiatr Rio Gd Sul. 2008;30(2):139-49.
Beaton D, Bombardier C, Guillemin F, Ferraz MB. Recommendations for the Cross-cultural adaptation of the DASH & QuickDASH Outcome Measures. Institute for Work & Health. 2007;1(1):1-45.
Nauser JA, Bakas T, Welch JL. A new instrument to measure quality of life of heart failure family caregivers. Journal of Cardiovascular Nursing. 2011;26(1):53.
Rossetto EG, Martins TB, Mejias NA. Transcultural adaptation and validation of the instrument nurse parent support tool to the portuguese language. Online braz j nurs [Internet]. 2011 October [Cited 2013 Oct 14]; 10 (2): . Available from: http://www.objnursing.uff.br/index.php/nursing/article/view/3305. doi: http://dx.doi.org/10.5935/1676-4285.20113305
Humphrey L, Kulich K, Deschaseaux C, Blackburn S, Maguire L, Strömberg A. The Caregiver Burden Questionnaire for Heart Failure (CBQ-HF): face and content validity. Health and quality of life outcomes. 2013;11(1):84.
Rodrigues MF, Michel-Crosato E, Cardoso JR, Traebert J. Psychometric properties and cross-cultural adaptation of the Brazilian Quebec back pain disability scale questionnaire. Spine. 2009;34(13):E459-E64.
DOI:
https://doi.org/10.5935/1676-4285.20144577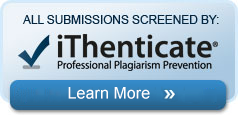 The articles published in Online Brazilian Journal of Nursing are indexed, classified, linked, or summarized by:
Affiliated to:
Sources of Support:
The OBJN is linked also to the main Universities Libraries around the world.
Online Brazilian Journal of Nursing. ISSN: 1676-4285

This work is licensed under a Creative Commons:Noncommercial-No Derivative Works License.