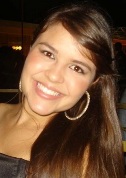 Attention to family planning and avoidable reproductive risk: a transversal study
Abstract
Aim: To know the profile of women assisted in the family planning program and to verify the presence of reproductive risks. Method: This is an analytic, transversal study performed with 264 users of the family planning program of the public health system of the city of Fortaleza, Brazil, from March to June 2010. The data was collected through interviews and then submitted to a descriptive statistical analysis. Results: The predominant age group was between 20 and 28 years old (52.7%), with a single partner (84.1%), completed high school (59.5%) and income above three times the minimum wage (42.4%). The prevailing reproductive risk factor was teenage pregnancy (36%), followed by a pregnancy interval below two years (15.9%), multiparity, that is more than four deliveries, (6.4%) and pregnancy above the age of 35 years old (3%). Discussion: The findings demonstrate an elevated prevalence of reproductive risks in women assisted by the family planning program. Conclusion: Avoidable risk factors must be the focus of education in health programs, so couples can plan pregnancies without risks.
Keywords
Life Sciences; Health Care; Primary Care
References
Ministério da Saúde. Mais Saúde: direito de todos: 2008-2011. Brasília : Ministério da Saúde; 2008.
Nascimento KC,Santos EKA, Erdmann AL, Nascimento Júnior HJ, Carvalho JN. A arte de partejar: experiência de cuidado das parteiras tradicionais de Envira/AM. Esc. Anna Nery Enf. 2009 June[cited 2013 Dec 03] 13(2): 319-327. Available from: http://www.scielo.br/scielo.php?script=sci_arttext&pid=S1414-81452009000200012&lng=en.
Jung SY, Bae HJ, Park BJ, Yoon BW; Acute Brain Bleeding Analysis Study Group. Parity and risk of hemorrhagic strokes. Neurology. 2010; 74(18):1424-9.
Madeni FE, Horiuchi S, Jitsuzaki M. Reduction of maternal mortality rate in Tanzania: development of reproductive health awareness materials to prevent unwanted pregnancy to adolescent. Japão: St. Luke's College of Nursing; 2010.
Ferreira CL, Braga LP, Mata ANS,Lemos CA, Maia EMC. Repetição de gravidez na adolescência: estudos sobre a prática contraceptiva em adolescentes. Estud pesqui psicol [Internet]. 2012[ cited 2013 Dec 03] 12(1):188-204. Available from: http://pepsic.bvsalud.org/scielo.php?script=sci_arttext&pid=S1808-42812012000100011&lng=pt&nrm=iso
Amorim MMR, Lima LA, Lopes CV, Araújo DKL, Silva JGG, César LC, Melo ASO. Fatores de risco para a gravidez na adolescência em uma maternidade-escola da Paraíba: estudo caso-controle. Rev bras ginecol obstet. 2009; 31(8):404-10.
Martelli DRB, Cruz KW, Barros LM, Silveira MF, Swerts MSO, Martelli Júnior H. Maternal and paternal age, birth order and interpregnancy interval evaluation for cleft lip- palate. Braz j otorhinolaryngol. 2010;76(1):107-12.
Ministério da Saúde . PNDS 2006 - Pesquisa Nacional de Demografia e Saúde da Mulher e da Criança. Brasília : Ministério da Saúde; 2009.
Moura ERF, Silva RM, Gomes AMA, Almeida PC, Evangelista DR. Perfil demográfico, socioeconômico e de saúde reprodutiva de mulheres atendidas em planejamento familiar no interior do Ceará. Rev baiana saúde púbica. 2010; 34(1):119-33.
Ministério da Saúde. Orientações acerca dos indicadores da pactuação de diretrizes, objetivos e metas. Brasília: Ministério da Saúde; 03 Ago 2012. 3ª Reunião Ordinária da Comissão Intergestores Tripartite de 2012.
Lemos ER, Moura ERF, Guedes TG, Nogueira PSF, Souza CBJ. Uso de métodos anticoncepcionais por mulheres assistidas em área distrital e fatores determinantes. Rev APS. 2011 out/dez; 14(4): 417-23.
World Health Organization. Medical eligibility criteria for contraceptive use. 4th ed. Genebra: WHO; 2009.
Gurgel GI, Alves MDS, Ximenes LB, Vieira NFC, Beserra EP, Gubert FA. Revisão integrativa: prevenção da gravidez na adolescência e competências do enfermeiro para promoção da saúde. Online braz j nurs [ online]. 2011 Sep/Dec [cited 2013 Dec 03] 10(3). Available from: http://www.objnursing.uff.br/index.php/nursing/article/view/3586/1113
Andrade PR, Ribeiro CA, Ohara CVS. Maternidade na adolescência: sonho realizado e expectativas quanto ao futuro. Rev gaúch enferm. 2009; 30(4):662-8.
Queiroz INB, Santos MCFC, Machado MFAS, Lopes MSV, Costa CCC. Planejamento Familiar na adolescência na percepção de enfermeiras da estratégia saúde da família. Rev Rene. 2010; 11(3):103-13.
Knorst Mr, Cavazzotto K, Henrique M, Resende Tl. Intervenção fisioterapêutica em mulheres com incontinência urinária associada ao prolapso de órgão pélvico. Rev. bras. Fisioter. 2012; 16(2):102-7.
Anjos SJSB, Vasconcelos CTM, Franco ES, Almeida PC, Pinheiro AKB. Factores de riesgo para cáncer de cuello uterino según resultados de IVA, citología y cervicografía. Rev esc enferm USP [online]. 2010 [cited 2013 03] 44(4):912-20. Available from: http://www.scielo.br/scielo.php?script=sci_arttext&pid=S0080-62342010000400008&lng=en&nrm=iso.
DOI:
https://doi.org/10.5935/1676-4285.20134241