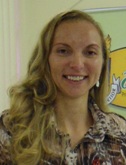 Maternal mortality in a regional health jurisdiction in the Brazilian state of Maranhão: a retrospective study
Abstract
Aim: To investigate the causes of maternal death in a regional health jurisdiction of the Brazilian state of Maranhão. Method: This is a retrospective study exploring the maternal deaths from 2007 to 2011. The maternal deaths analyzed were of women between 10 and 49 years old during the pregnancy-puerperal cycle. Results: Among the most frequent causes of death, the main one noted was gestational hypertension syndrome (GHS) (37.9%), followed by hemorrhagic syndrome (31.1%) and other causes (31%). Conclusion: The maternal mortality ratio of the regional health jurisdiction studied is elevated and, even if the numbers used were underestimated, urgent reduction measures must be adopted, especially when dealing with prevention and control of GHS, the main cause of maternal mortality in this jurisdiction.
Keywords
Mortality; Causes; Deaths
References
Câmara dos Deputados. Relatório da CPI da Mortalidade Materna. Brasília: MS; 2010.
Laurenti R, Jorge MHPM, Gotlieb SLD. Mortes maternas e mortes por causas maternas. Epidemiol serv saúde. 2008; 17(4): 283-92.
Barbastefano PS, Vargens OMC. Prevenção da mortalidade materna: desafio para o enfermeiro. Rev bras enfermagem. 2009; 62(2): 278-82.
Ministério da Saúde. Guia de vigilância epidemiológica do óbito materno. Brasília: MS; 2009.
Organização Mundial de Saúde. CID-10. Classificação estatística internacional de doenças e problemas relacionados à saúde. 10. revisão. São Paulo: EDUSP; 2008.
Departamento de Informática do SUS [homepage in the Internet]. Estatísticas vitais: mortalidade e nascidos vivos [cited 2013 Dec 16]. Available from: http://www2.datasus.gov.br/DATASUS/index.php?area=0205.
Instituto Brasileiro de Geografia e Estatística [homepage in the Internet]. Perfil dos Municípios Brasileiros 2009 [cited 2012 May 09]. Available from: http://www.ibge.gov.br/home/estatistica/economia/perfilmunic/2009/default.shtm
(Maranhão) Comissão Intergestores Bipartite. Resolução nº 46/2011, de 16 de junho de 2011. Dispõe sobre a Constituição dos Colegiados de Gestão Regional do Estado do Maranhão. Diário Oficial do Poder Executivo do Maranhão 22 jul 2011[cited 2013 Dec 16]. Available from: http://www.diariooficial.ma.gov.br/
World Health Organization. Trends in maternal mortality: 1990 to 2008. Switzerland: WHO Press; 2010.
Marinho ACN, Paes NA. Mortalidade materna no estado da Paraíba: associação entre variáveis. Rev esc enferm USP [Internet]. 2010 Sep [cited 2013 Dec 16] 44( 3 ): 732-8. [serial on the Internet]. 2010 Sep [cited 2013 Dec 16] ; 44( 3 ): 732-738. Available from: http://www.scielo.br/scielo.php?script=sci_arttext&pid=S0080-62342010000300026&lng=en.
http://dx.doi.org/10.1590/S0080-62342010000300026.
Melo ECP, Knupp VMAO. Mortalidade materna no município do Rio de Janeiro: magnitude e distribuição. Esc Anna Nery. 2008; 12(4): 773-9.
Teixeira NZF, Pereira WR, Barbosa DA, Vianna LAC. Mortalidade materna e sua interface com a raça em Mato Grosso. Rev bras saúde matern infant. 2012;12 (1): 27-35.
Tucker MJ, Berg CJ, Callaghan WM, Hsia J. The black-white disparity in pregnancy-related mortality from 5 conditions: differences in prevalence and case-fatality rates. Am j public health. 2007; 97(2): 247-51.
Main EK. Maternal Mortality: new strategies for measurement and prevention. Curr opin obstet gynecol. 2010; 22(6):511-6.
Viana RC, Novaes MRCG, Calderon IMP. Mortalidade materna: uma abordagem atualizada. Comun ciênc saúde. 2011; 22 Suppl 1:141-52.
Barbosa MA, Fernandes RAQ. Evaluation of prenatal care in low risk pregnancies- a descriptive exploratory study. Online braz j nurs[Internet] 2008[cited 2013 Dec 16] 7(3). Available from: http://www.objnursing.uff.br/index.php/nursing/article/view/1861/0. http://dx.doi.org/10.5935%2F1676-4285.20081861
Rezende Filho J, Montenegro CAB. Obstetrícia fundamental. 11 ed. Rio de Janeiro: Guanabara Koogan; 2008.
Morse ML, Fonseca SC, Barbosa MD, Calil MB, Eyer FPC. Mortalidade materna no Brasil: o que mostra a produção científica nos últimos 30 anos? Cad saúde pública. 2011; 27(4): 623-38.
DOI:
https://doi.org/10.5935/1676-4285.20134183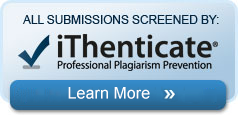 The articles published in Online Brazilian Journal of Nursing are indexed, classified, linked, or summarized by:
Affiliated to:
Sources of Support:
 Visit us:
The OBJN is linked also to the main Universities Libraries around the world.
Online Brazilian Journal of Nursing. ISSN: 1676-4285

This work is licensed under a Creative Commons:Noncommercial-No Derivative Works License.