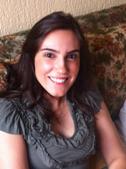 Experiences of pregnant women in a group : a descriptive study
Abstract
Aim: To understand the experiences of pregnant women in a group and the role of the group in pregnancy, childbirth and postpartum. Method: This was an exploratory descriptive study in which a qualitative approach was used. The instruments for data collection were interviews and observation. Five women participated in the study. Results: The thematic content analysis allowed the identification of five categories related to the significance of participation in the group: the importance of the group for pregnant and postpartum women; the group as a place for learning; bonds and exchanges; the role of the group in the delivery process; the role of the group in the motherhood experience. Discussion: Participation in the group proved to be important in the birth process. The group was seen as an opportunity for exchange, and proved to be a facilitator in the formation of bonds. Conclusion: The practice of pregnant women participating in a group should be encouraged and implemented in prenatal care.
Keywords
Pregnant women group; Experiences of women; Birth and Maternity
References
Gualda DMR, Praça NS, Merighi MAB, Hoga LAK, Bergamasco RB, Salim NR, et al. Woman's health and the body. Rev Esc Enferm USP. 2009; 43(spe 2):1320-5.
Zampieri MFM, Gregório VRP, Custódio ZAO, Regis MI, Brasil C. Processo educativo com gestantes e casais grávidos: Possibilidade para transformação e reflexão da realidade. Texto & contexto enferm. 2010; 19(4): 719-27.
Brasil. Ministério da Saúde. Humanização do parto: humanização do pré-natal e nascimento. Brasília: MS; 2002.
Ministério da Saúde (Brasil). Portaria n. 1459, de 24 de Junho de 2011. Institui no âmbito do Sistema Único de Saúde – SUS – a Rede Cegonha. Diário Oficial da União 27 junho 2011; Seção 1.
Ministério da Saúde. Pré-natal e puerpério: Atenção qualificada e humanizada. 3. Ed.
Brasília: MS; 2006.
Hoga LAK, Reberte LM. Pesquisa-ação como estratégia para desenvolver grupo de gestantes: a percepção dos participantes. Rev Esc Enferm USP. 2007; 41(4): 559-66.
Pichon-Riviére E. O processo grupal. 6. ed. São Paulo: Martins Fontes; 2000.
Bastos ABBI. A técnica de grupos-operativos à luz de Pichon-Rivière e Henri Wallon. Psicólogo informação. 2010; 14(14): 160-89.
Morse JM, Richards L. Qualitative research design. In: Readme first for a user's guide to qualitative methods. 3rd ed. Los Angeles: Sage; 2013. p. 87-116.
Rubin HJ, Rubin IS. Qualitative interviewing: the art of hearing data. 3rd ed. California: Sage; 2011.
Gomes R. Análise e interpretação de dados de pesquisa qualitativa. In Minayo MCS, Deslandes SF, Gosmes R, organizadores. Pesquisa social: Teoria método e criatividade. Petrópolis: Vozes; 2007. p. 79-107.
Cianciarullo TI, Gualda DMR, Silva GTR, Cunha ICKO. Saúde na Família e na Comunidade. São Paulo: Ícone; 2011.
Barros MEO, Lima LHO, Oliveira EKB. Prenatal care in the city of Quixadá: a descriptive study. Online braz j nurs [Online]. 2012 Aug [cited 2012 sep 03] 11(2):319-30. Available from: http://www.objnursing.uff.br/index.php/nursing/article/view/3782/html.
http://dx.doi.org/10.5935/1676-4285.20120029.
Cremonese, L, Ressel, LB, Wilhelm, LA, Rodrigues, BOC, Scaramussa, SC. Grupo de gestantes como estratégia para educação em saúde. Santa Maria: UFSM; 2012.
Ministério da Saúde. Dicas em Saúde: acolhimento. Brasília: BVS; 2008.
Basso JF, Monticelli M. Expectations of Pregnant Women and Partners Concerning their Participation in Humanized Births. Rev latinoam enferm. 2010; 18(3):390-7.
Salim, NR, Santos Junior HPO, Gualda DMR. Everyday behavioral and physical changes in women during the postpartum period a qualitative approach. Online braz j nurs [Online]. 2010 Apr [cited 2013 sep 03] 9(1). Available from: http://www.objnursing.uff.br/index.php/nursing/article/view/2785 http://dx.doi.org/10.5935/1676-4285.20102785.
DOI:
https://doi.org/10.5935/1676-4285.20134143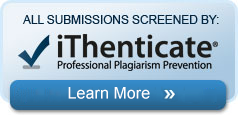 The articles published in Online Brazilian Journal of Nursing are indexed, classified, linked, or summarized by:
Affiliated to:
Sources of Support:
The OBJN is linked also to the main Universities Libraries around the world.
Online Brazilian Journal of Nursing. ISSN: 1676-4285

This work is licensed under a Creative Commons:Noncommercial-No Derivative Works License.