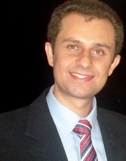 Instrument of nursing consultation with regard to people with spinal cord injuries: a methodological study
Abstract
Problem: Spinal cord injury is a public health issue, and a specific instrument to guide nursing consultations for those affected does not exist. Aim: To develop and validate an Instrument of Nursing Consultation for Home Visits to People with Spinal Cord Injuries (INCEVDOP-LM, in Portuguese), based on the Self-Care Deficit Theory. Method: This is a study of methodological development, created in the Family Health Units of the city of Natal, with nurses, judging nurses, and people with spinal cord injuries, between 2012 and 2013. There will be two phases: I – Identification of the necessities of self-care through a Socio-Demographic Questionnaire and a Scale of Evaluation of Competency to Self-Care; II – Development and validation of INCEVDOP-LM based on presentation, content and reliability (the first two criteria will be based on the opinion from judging nurses and a Kappa test, and the last criterion will be examined by the Cronbach's Alpha test). Consultations using or not using the INCEVDOP-LM will be filmed. These recordings will be analyzed using a scale of evaluation and Chi-square and Fisher tests.
Keywords
Spinal Cord Injury;Home Visit;Validation.
References
Vasconcelos AS, França ISX, Coura AS, Sousa FS, Souto RQ, Cartaxo HGO. Nursing interventions on the needs of people with spinal cord injury: an integrative review. Online Braz J Nurs [Internet]. 2010 [Cited 2012 Apr 10]; 9(2). Available from: http://www.objnursing.uff.br/index.php/nursing/article/view/j.1676-4285.2010.3000/674
Campos MF, Ribeiro AT, Listik S, Pereira CAB, Andrade Sobrinho J, Rapoport A. Epidemiologia do traumatismo da coluna vertebral. Rev Col Bras Cir. 2009; 35(2):88-93.
Field A. Descobrindo a Estatística usando o SPSS. 2. ed. Porto Alegre: Artmed; 2009.
DOI:
https://doi.org/10.5935/1676-4285.20134108