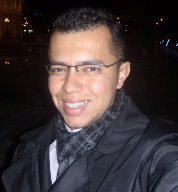 Continuous education in the context of psychosocial care: search convergent – care
Abstract
This is a dissertation project of the Professional Masters in Health Education from Federal Fluminense University which aims to introduce and lead a discussion and reflection on the process of working with, and continuing the education of a Psychosocial Care Children Centers (CAPSi) employees; to encourage CAPSi employees to reveal the reality of the education service, their needs and the implications of performing/promoting psychosocial care; to develop and implement a project based on psychosocial care and worker involvement in continually building new attitudes and new thinking, and therefore differentiating new ways / models in routine / work process / change minds and skills in doing the same job  daily work. An exploratory study of the field, adopting a qualitative approach based on the methodological framework of convergent-care, is to be held in a CAPSi at São Gonçalo (RJ). The subjects are all professional employees working in this setting, and ethical aspects will be respected according to Resolution 196/96.
Keywords
Continuing Education; Mental Health; Psychosocial Attention.
References
Amarante P. Saúde Mental e Atenção Psicossocial. 2 ed. Rio de Janeiro: Fiocruz, 2007.
Ministério da Saúde (BR). Secretaria de Gestão do Trabalho e da Educação na Saúde. Política Nacional de educação Permanente em Saúde. Brasília, 2009. Disponível em: http://www.saude.gov.br/. Acesso em: 18 ago. 2011.
Godinho JSL, Tavares CMM. A educação permanente em unidades de terapia intensiva: um artigo de revisão. Online braz. j. nurs. (Online); [Online] Ago 2009 [citado 2012 Jul 03] 8(2). Disponível em:http://www.objnursing.uff.br/index.php/nursing/article/view/j.16764285.2009.2288/487
DOI:
https://doi.org/10.5935/1676-4285.20134007