Nursing tutoring in basic healthcare: questions of competence – an exploratory-descriptive study
Abstract
Proyecto de disertación del Máster Profesional en la Enseñanza de la Salud de la Universidad Federal Fluminense. Objetivos: describir la percepción del preceptor, en la atención básica, en cuanto a su papel en la formación de graduandos; identificar las competencias que el preceptor necesita para desarrollar y para actuar efectivamente; analizar las estrategias utilizadas, por el preceptor, en la formación de graduandos; elaborar un instrumento educativo que aborde las competencias y las estrategias didáctico-pedagógicas. Método: Pesquisa cualitativa, exploratoria y descriptiva, con análisis según la perspectiva dialéctica y análisis/discusión, de los contenidos con base en el análisis temático de Minayo. Escenario: unidad básica de salud del municipio de Niterói. Sujetos: 15 enfermeros que ejercen tutoría hace por lo menos dos meses. Los  aspectos éticos serán respetados conforme la resolución 196/96, aprobado por el Comité de Ética en Pesquisa de la UFF, nº CAAE: 2519512.0.0000.5243/12.
Keywords
Preceptoria; Atenção Básica; Educação em Saúde
References
Saraiva R, Rosas A, Rodrigues B, Domingos A, Cardoso M, Valente GSC. Intentional action of nursing education of consultation: phenomenological study Online Brazilian Journal of Nursing [serial on the Internet].2012 April 30;[Cited 2012 July1]; 11(1): 157-66.Available from:
http://www.objnursing.uff.br/index.php/nursing/article/view/3518
Schön DA. Educando o profissional reflexivo: Um novo design para o ensino e a aprendizagem. 2ª Ed. Porto Alegre: Artes Médicas sul; 2000.
Perrenoud P. Ensinar: agir na urgência, decidir na incerteza. 2ª Ed. Porto Alegre:Artmed; 2001.
DOI:
https://doi.org/10.5935/1676-4285.2012S023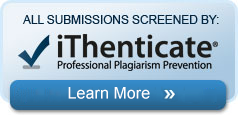 The articles published in Online Brazilian Journal of Nursing are indexed, classified, linked, or summarized by:
Affiliated to:
Sources of Support:
The OBJN is linked also to the main Universities Libraries around the world.
Online Brazilian Journal of Nursing. ISSN: 1676-4285

This work is licensed under a Creative Commons:Noncommercial-No Derivative Works License.